Tips to Convert Your Social Followers into New Sales Leads.
Posted On Friday, April 7, 2017 by Robert Smith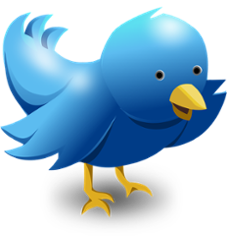 Social media is no longer a platform that business owners can afford to overlook. According to the Pew Research Center, roughly 79% of the United States adult population has a Facebook account, while 32% have an Instagram account; 31% a Pinterest account; 29% a LinkedIn account; and 24% a Twitter account. Statistics such as these attest to the wide-reaching power of social media.
But if you want to use social media to promote your business and generate new sales leads, there are a few things you should know. Even if you have a strong following, you may still struggle to convert those followers into paying customers.
Analyze Your Sales Funnel
Sometimes it's best to take a few steps back by placing yourself in the shoes of a social media user. Do know what it takes to buy your advertised product or service? If your social followers don't know how to take action, you probably won't generate many sales or leads. You need to understand your sales funnel and how it integrates into social media; otherwise, you'll face an uphill battle when promoting your products or services.
Simplify the Conversion Process
In addition to analyzing your sales funnel, you should also simplify the conversion process. The fewer steps a prospect is required to take, the better. If your conversion process requires prospects to jump through numerous confusing hoops, some of them will likely back out before completing the process. To avoid this from happening, simplify your conversion process by removing unnecessary steps and including call-to-action (CTA) buttons on your social media pages.
You can include a CTA on your business's Facebook Page by clicking the "+ Add a Button" link at the bottom of your cover photo.
Soft Lead Conversions
What is a soft lead? Basically, these are individuals who've already given you their contact information. Soft leads such as this are typically easier to convert, making them an excellent target for your marketing efforts. Use email marketing and social media marketing campaigns to target soft leads for maximum conversions.
Track Your Results
Of course, the only way you'll know which methods generate sales/leads and which methods do not is by tracking your results. Thankfully, social media shines is this area, as most social media networks offer built-in analytics and metrics. Furthermore, you can often integrate third-party tracking solutions into social media platforms.