Increase Customer Retention with these 5 Tips
Posted On Friday, January 20, 2017 by Evan Lamolinara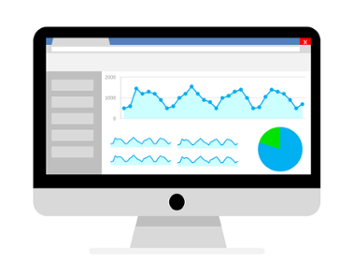 Statistics show that it costs up to five times more to acquire a new customer than to sell to an existing customer. But if you want to keep and retain your customers, you'll need to make them "loyal." If there's a competitor who offers the same product or service, perhaps the customer will choose them instead. Creating loyal customers prevent this from happening by encouraging customers to choose your business.
Real-Time Interactions 
There's nothing wrong with using email to correspond with customers and prospects, but you shouldn't overlook the importance of real-time interactions. According to a study cited by SalesForce, 65% of consumers expect companies to interact with them in real-time. Failure to provide this interaction could result in lower loyalty and fewer sales.
Ask Questions
Seek feedback from customers on how to improve your business. Thanks to social media, this process is now easier than ever. Using Facebook, Twitter or other social media networks, you can ask direct questions to your customers and followers. And once you've obtained this information, you can implement their feedback into your business model. If a customer recommends adding a new payment method, for instance, go ahead and add it.
Go the Extra Mile
What does it mean to "go the extra mile?" Well, it means overdelivering on customers' expectations. If they expect a product to be delivered in 7 days, perhaps you could deliver it in 3 days. Another idea is to include a free gift with each customer's order. Even if it's something small and simple, giving customers something for free is a great way to instill loyalty and commitment.
Beat Your Competitors
If you haven't done so already, check and see what your competitors are offering and for how much. The general idea is to beat your competitors so customers will stick with your business. Whether it's offering a unique product or the same product at a better price, you need to differentiate your business from its competitors; otherwise, you'll struggle to retain customers.
Acknowledge Fans in Content
Another tactic used to increase customer loyalty is acknowledging fans in your content. Soda Stream is a prime example, as the company highlights their fans and followers on their Facebook Page and blog. When a fan sees his or her name displayed, they'll feel a stronger connection with the company; thus, increasing loyalty and retention rates.
These are just a few ways to create more loyal customers.