Posted On Saturday, April 16, 2016 by Robert Smith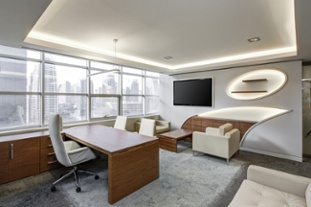 Not Following Up With Prospects in a Timely Manner
An all-too-common mistake that can cost you sales is not following up with your sales leads. If a prospect expresses interest in your office relocation services but isn't ready quite just yet, follow up with him or her at a later time. Doing so could mean the difference between generating a sale and not. You can even go one step further by segmenting by your list of prospects based on their likelihood of purchasing your services, or when they would be expected to need your services. 
Using a Single Channel of Promotion
You can't expect business owners and office managers to choose your relocation services unless they know about it. Therefore, you should promote your services through a variety of different channels instead of just one. Known as "omnichannel marketing," this will create greater brand recognition for your office relocation company, attracting new customers and driving more sales in the process. Executing well thoughtout lead generation strategies can make or break your revenue growth goals.
REQUEST YOUR FREE MOVING LEAD SAMPLES!
Treating All Prospects the Same 
Sure, it's probably easier to treat all of your prospective customers the same, using the same cookie-cutter template in your marketing calls and other promotional material. However, you'll generate a far stronger response by customizing your approach based on the prospect. Collect as much information about the prospect as you can, and then using this information, create a customized approach that's tailored according to his or her needs.
Not Guaranteeing a Date of Completion
Do you guarantee customers that their office will be moved by a specific date? If not, you should. Guaranteeing a date of completion will give customers peace of mind knowing the job will be completed. This is particularly beneficial for commercial moving services, as businesses need their property moved in an efficient manner so they continue their normal operations.