Posted On Saturday, April 23, 2016 by Robert Smith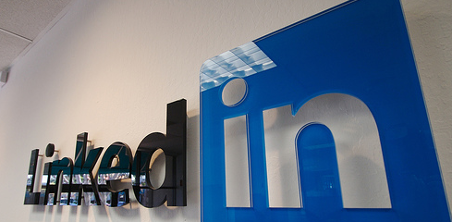 LinkedIn the world's largest social media network for professionals. It's a great tool for networking, find new sales leads, and promoting your commercial relocation business. If you own an office moving/relocation business, you should be using LinkedIn for lead generation.
Create a LinkedIn Page
The first step in promoting your office moving business on LinkedIn is to create a "Company Page". I know what you're probably thinking: why can't I use my personal profile to promote by business? Well, profiles are meant for personal use, and using one for commercial purposes – like promoting an office moving business – is generally frowned upon, and could result in having your account shut down. Here's a helpful link to get started https://business.linkedin.com/marketing-solutions/company-pages/get-started
Add Your Business Information
Once you've created a Company Page for your commercial relocation business, you'll want to update it with information about your business. At minimum, your Page should include a brief history about your business, it's address, phone number, official website, and contact email address. You may also want to include photos of your moving company, as well as before-and-after photos of past relocation jobs. Seeing photos of your work first hand will encourage prospects to choose your business over one of its competitors. Any blog posts, content and updates that you put on your website should also be posted on your Linkedin Page.
Attract a Following
Of course, having a LinkedIn Page is only beneficial if there are people who see it. Without "followers," your posts will go largely unnoticed. You can attract followers to your page in several different ways, such as posting new content on a regular basis, commenting on other user's content, linking to your page from other social media accounts and web properties, and paid advertising (see below). 
LinkedIn Ads
If you really want to go extra mile with your business's LinkedIn presence, you should consider using the social media network's paid advertising service. You can either sponsor content or create ads that link to your website. They offer a convenient cost-per-click (CPC) payment model in which you only pay when a qualified user clicks on your ad. So as long as your earnings-per-click (EPC) is greater than your CPC, you have a profitable LinkedIn marketing campaign.
When setting up a lead generation campaign on LinkedIn, you will be prompted to select your target markets. Becuase they have so much powerful data on professionals current job, past job history, locations, interests, skills, etc you will be able to target very specifc prospects for your business. 
It's critical that business owners set up tracking for their ads. LinkedIn has a great tool for analyzing impressions, clicks, likes, among other KPIs. With tracking software in place, you'll know exactly how much revenue your ads are generating, allowing you to optimize them for a higher return on your investment.