Posted On Wednesday, August 17, 2016 by Evan Lamolinara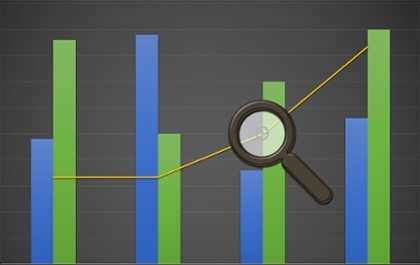 There's a right way and a wrong to generate business-to-business (B2B) sales leads, and unfortunately many professionals choose the latter. So if you're struggling with lead generation, check out the following five steps to success.
Know Your Target Audience
To whom are you trying to sell your company's product or service? You won't be generating many leads, let alone sales, without first answering this question. Even if you have a general idea of your target audience, you should narrow it down to a very specific demographic. The more narrow your target, the easier it will be to generate B2B leads. When you have a specific target, you are then able to scale your sales and marketing functions to speak to your target prospects, specifically. 
Use Twitter
According to an article published by Forbes, Twitter is one of the most effective social media network to generate B2B leads. That's a pretty bold claim to say the least, but there's a reason why the Big Blue Bird is preferred among B2B companies: you can easily create a strong presence on Twitter while connecting with your target audience in the process. When used as part of your overall marketing strategy, Twitter offers the perfect platform on which to generate leads.
Syndication
Content syndication is another effective way to generate more B2B sales leads. In fact, an infographic published by hive9.com suggests content distribution/syndication is the single most effective form of B2B lead generation. So instead of restricting your content to a single platform (e.g. your company website or blog), consider syndicating it across multiple channels. Doing so increases your exposure and visibility while hopefully generating more B2B sales leads.
Inbound Marketing
What is inbound marketing and how can it help your business generate more B2B leads? Inbound marketing, in contrast to outbound marketing, refers to any indirect method of promotion that encourages prospective clients and/or customers to seek out your business. You can publish content that's relevant to your target audience, for instance, enticing them to learn more about your company and what it offers. The principle methodology behind inbound marketing is that you are providing valuable content to your target market, and in exchange you will recieve they will engage with your organization. 
Nurture Leads through the Sales Process
Once you've generated some B2B sales leads, you should nurture them throughout the process so they'll feel more inclined to buy your company's products or services. This means first segmenting your leads based on demographic and behavior, at which point you can create a customized plan tailored for each segment. Investing just a small amount of your time and resources into lead nurture can make a big difference in terms of sales.