Posted On Tuesday, December 20, 2016 by Robert Smith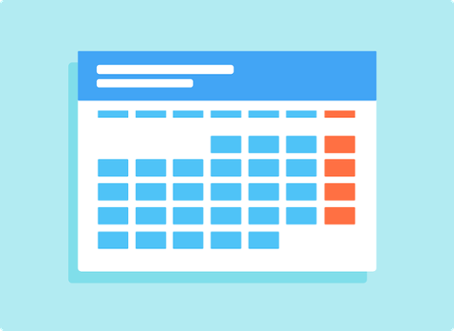 Event-based marketing has become a hot topic among marketers in recent years. It refers to prospect nurturing, sales and communication activities that change based on the customer or prospect's situational needs. Rather than approaching your marketing with a "one-size-fits-all" mentality, for instance, you alter your approach based on the customer or prospect, and the impending changes in their businesses.
Defining an "Event"
Some people misunderstand the meaning of event-based marketing, believing it refers to specific dates. The "event," however, refers to the activity or change in the customer or prospect.  
An event can be any action, activity or change with a customer or prospect that could triggger new buying decisions. Some events are more noticeable, but others are more discreet. Here's a few trigger events that typically cause significant disruption, thus change within an organization.
Funding announcements
Mergers and aquisitions
Facility expansion, relocation, capital improvements
Executive leadership changes
Financial performance
Hiring Announcements
Layoffs
New product or service announcements
Legal or regulatory issues
Following an event or a new announcement, a salesperson could customize his or her approach based on the impending organizational change. 
If you plan on using event-based marketing, though, you'll need to take a proactive approach towards these business opportunity leads and  the customers throughout their lifecycle. Without identifying "events," you won't be able to customize your approach based on the customer or prospect's needs.
Want to learn more about tracking new business opportunity leads? Click here!
Benefits of Event-Based Marketing
Why should you use event-based marketing? According to an article published by Eventricity, it's not uncommon for businesses to achieve 30% or higher customer response rates when using event-based marketing. The website cites a case study involving the National Australia Bank and ABM Amro Antonveneta, which experienced a 34% average customer response rate when using event-based marketing. This is just an average, and your business may experience even higher response rates.
In comparison, banks today receive a 2-5% average response rate for targeted marketing campaigns, and an abysmal <1% response rate for mass marketing campaigns. And with these higher response rates comes increased sales and conversions.
To recap, event-based marketing is a sales and marketing approach that changes based on the customer or prospect's situation. When an event is detected in a customer, you should customize your approach to better align with his or her needs. While event-based marketing was originally designed for use by banks, it can be applied in virtually all industries.