Posted On Monday, January 1, 0001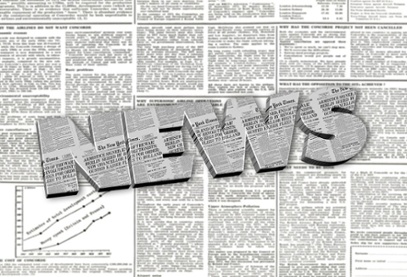 Still not convinced that industrial project reports are worth the investment? Check out some of the many benefits they offer listed below.
Streamline Lead Generation
Let's face it, lead generation is a tedious, monotonous process that can quickly drain your time and resources. It's not uncommon for companies to dedicate an entire group of workers specifically for generating leads. While this can be effective, it's not efficient. Investing in industrial reports takes this burden off your shoulders by automating the lead generation process. You'll literally have hundreds of new industrial construciton projects and decision makers contact info sent to directly to your inbox; so there is no longer a need for researching contacts and monitoring trade news sources everyday.
Revenue Growth
Because you'll have access to a long list of prospective clients, that all have an impending project; using these reports will almost certainly grow your customer base. So instead of having "gaps" in your business calendar where there's no work to be done, you'll keep your schedule full; thus, generating more revenue in the process. Industrial reports will help you maintain a full sales pipeline, making them well worth the investment. You will be able to spend less time making cold calls and more time working with qualfied prospects that will have a need for your equipment.
Multiple Formatting Options
Even if you are able to acquire leads manually through other sources, trying to compile them into a single, convenient file can be difficult. Our reports have already done this, featuring leads and their respective information in a single page report. You can even choose between a variety of file formats for your lead reports, including web access (e.g. log into a website to access them), PDF, or .XML Microsoft Excel.
CLICK HERE TO DOWNLOAD A SAMPLE PDF
Identify Untapped Markets
Think you know all of the "hot" markets for industrial construction and expansion projects? You may know some of them, but chances are there are others that your have yet to focus enough energy into. Industrial reports will reveal these markets, showing you exactly where companies are looking to expand their operations. If you notice several companies investing in construction projects in a particular area, perhaps you should consider locating a sales rep in this area; or focus your marketing here. It is often very difficult to get that first sale for a business that is new to a territor; Sales Leads can help make that easier.
Uncover Key Information
In addition to streamlining lead generation, each industrial project report will also reveal key information about prospective clients that cannot otherwise be easily obtained. A typical report will include the company's name, address, phone number, contact email address(s), a description/scope of their planned project, and who the decision makers are. Information such as this is invaluable in creating personalized marketing messages to sell your service. Establishing rapport with new leads have never been so easy.