Posted On Friday, February 26, 2016 by Robert Smith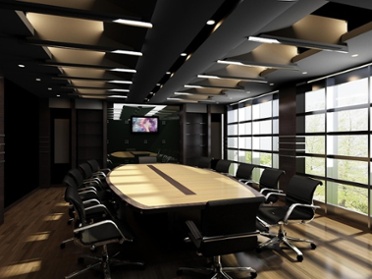 Commercial moving and office relocation is a highly competitive industry. Searching for the keyword "commercial movers" on Google, for instance, yields more than 24 million search results, Granted, not all of these listings are for actual movers, but the fact remains that commercial moving is highly competitive. If you're currently involved in this business – or if you are expecting to enter the industry – you'll have to come up with innovative ways to beat the competition.
Why Competition Isn't Necessarily Bad...
Contrary to what some people may believe, a highly competitive market isn't necessarily a bad thing. If there are several other commercial moving companies operating, it usually means there's a strong demand for their services. With that said, you'll still need an angle – or strategic approach – to dominate in a competitive market.
Target Untapped Areas
One of the easiest ways to edge your way into a competitive market is to target untapped areas. In other words, focus your marketing and promotion efforts on cities or industries with minimal competition. If there are a dozen other commercial moving companies operating in your current city, yet only two that work specifically in the medical industries, opting for the latter may yield better results.
Get Online
According to StatisticsBrain, approximately half (47%) of all small businesses do not have a website. Even if you have no intentions of entering the realm of e-commerce/online sales, launching a website will still prove beneficial for your commercial moving business. Corporate executives and office managers may search for commercial moving services on Google. Without an active presence on the web, these sales could go to one of your competitors.
Referral Strategies
Another tactic that's frequently used to dominate competitive markets is referral traffic. Commercial movers can offer clients credit, gifts or other perks in exchange for referring new clients. It's a win-win scenario, as the client benefits from a free gift and you benefit from the extra sale. Having a documented plan on how to incentivize and obtain new referrals is a key step in growing.
Competitive Analysis
How much do your competitors charge for their commercial moving services? How long is their turn-around time? These are questions that you should try to answer. We all know that "price" is a leading factor that influences in clients' purchasing decision. Commercial moving services are often tailored according to the client's needs, so determining the price of a competitor may or may be easy, but having a general idea will certianly help.