Posted On Monday, July 25, 2016 by Robert Smith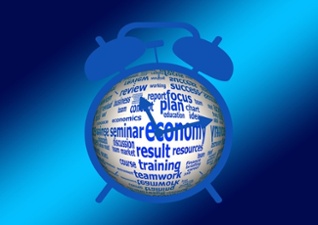 Ask any business-to-business (B2B) salesperson and he or she will likely agree: optimizing your productivity is critical to generating sales. So if you're a commercial moving service salesperson, check out some of the following tips to improve your productivity.
Schedule Your Calls
Try to schedule your calls in advance, planning who you will call and when. There's nothing wrong with making a spontaneous marketing call on the fly, but the bulk of your calls should be scheduled in advance. Doing so allows you to better allocate your time, improving your overall productivity for the day. Before the workweek begins, create a list of all your scheduled sales calls, optimizing them for maximum productivity. Try using a CRM, like Salesforce to help prioritize your activites for each day. 
Email Over Direct Mail
Still sending prospective customers promotional material via direct mail? Direct mail isn't obsolete (not yet, at least), but email offers several key advantages. With email, you can send promotional material to prospective customers instantly, without waiting for the post office to deliver it. Email is also more measurable than direct mail, which is a huge benefit in its own right. You can measure key performance indicators (KPIs) like open rates, click-through rates, conversion rates and more, using this information to optimize your marketing strategy for a higher conversion rate. Using email markeitng to generate commercial moving leads is one of the most effecient ways to build your pipeline. 
Conduct Remote Sales Meetings
Rather than conducting sales meetings in person, consider doing them remotely. With remote conferencing services like GoToMeeting and Skype, it's easier than ever to conduct meetings over the Internet. And doing so will free up your time and resources, allowing you to focus on other aspects of your business, such as reaching out to prospects and pitching your company's commercial moving service. If you the eliminate travel time and costs in doing field presentaitons, you will realize signifiacint cost and effiiciency improvements. 
Know When to Move on
If a prospect is obviously not interested in your company's commercial moving services, do not exhaust your time and energy pursuing them. You can (and should) follow up with prospects who are unsure about your services. But if a prospect isn't going to buy your services, there's no point in spending resources trying to pursue him or her as a sale. Knowing when to consider a sales lead as unquanlfied will dramatically improve your team's efficiency. 
Use Inbound Marketing
While outbound marketing tactics still work, you can save time by incorporating inbound marketing strategies into the mix as well. Inbound marketing refers to promotional tactics that encourage prospects to seek out your business. This is in stark contrast to outbound marketing, which uses direct marketing tactics to sell a product or service.