Posted On Sunday, July 10, 2016 by Robert Smith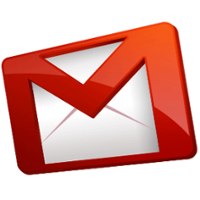 Email remains one of the most effective ways to generate more B2B sales leads. When compared to traditional advertising methods, it's cheaper, easier and offers near-instant results. But one of the problems faced by marketers is enticing prospects to open their emails. If the prospect doesn't open your email, you won't be converting him or her into a customer.
Clean Up Your List
Try to get into the habit of cleaning up your email lists on a regular basis, deleting any duplicate or "bounced" addresses. Sending a promotional email to the same prospect twice may actually discourage him or her from engaging with your company. Furthermore, the prospect's email server may mark the message as spam, meaning the email will never be opened.
Need help cleaning your prospect list? Click Here to learn more about our data enhancement services
Personalize Subject Line
The subject line is the single most important element of a marketing email. It's the first thing a prospect sees when checking his or her inbox, so it will inevitably affect your open rates. You can increase open rates while generating more sales in the process by personalizing your email subject lines. According to a 2013 study conducted by Experian, emails with personalized subject lines deliver 6x more conversions that emails with generic, non-personalized subject lines.
Use a Recognizable 'From Name'
It's doubtful that a prospect will open your marketing emails if he or she doesn't recognize who sent it. This is particularly true given the enormous amount of scam/phishing attempts. To overcome this hurdle, make sure your marketing emails are given an accurate and recognizable "from name," explaining who you are. 
A/B Split Test
As with most forms of digital marketing, conducting an A/B split test with your email campaigns is essential to optimizing it for a stronger response. Run two different emails side by side, making small changes between them, to see which one works best. After allowing them to run for a given period of time, delete the losing email and replace it with a new variation.
Send Emails Soon After Making Contact
If you meet or otherwise correspond with a new prospect, don't hesitate to send him or her a marketing email while you are still fresh on their mind. Waiting several days, or weeks, after this initial correspondence may result in the prospect forgetting who you are. And when the prospect doesn't remember you, there's a greater chance of him or her skipping your email without opening it.