Posted On Tuesday, October 9, 2018 by SalesLeads Inc.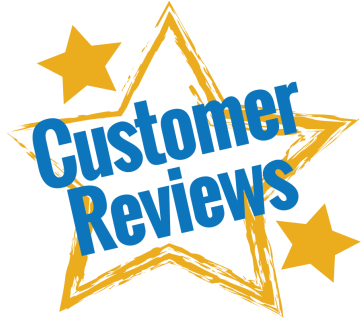 Updated October 2018 from June 2016
Do you search online for reviews before buying a product or service? Well, you aren't alone. According to one study, up to 81% of shoppers look up past customer reviews to help them make a better purchasing decision. Industrial marketers can leverage the power of customer reviews to attract more B2B customers and generate more sales leads. But there's a right way and a wrong way to handle customer reviews. And if it's not done correctly, it could backfire by discouraging industrial customers from buying your services.
Encourage Reviews on Social Media
One of the most effective platforms on which customer can post reviews about a business is social media. Google is one of the most influential platforms for customer reviews, however in order to leave a review the customer needs to have a gmail email such as name@gmail.com.  If the B2B customer has a gmail account, then all they need to do is login, search your company name, click on "Write a review" on the right hand side of the page and begin to write the positive review.
However, there are other great platforms to use if Google doesn't work for the customer. The next best social media platform to leave a review is on LinkedIn. LinkedIn is a great B2B networking tool and leaving a customer review associated with the company or a specific person is great. You can direct the customer as follows: Go to the person's LinkedIn page, click on "More", click on "Recommend" and let the customer take it from there.
Finally, customers can leave a recommendation on Facebook. Customers often use the world's most popular social media network to share their experiences with a company, albeit good or bad. Marketers should embrace the use of customer reviews on social media by setting up a Facebook Page if you don't have one already.
It's important to note, however, that only business Pages categorized as "local businesses" support the review feature. If your company's Facebook Page is currently listed in a different category, you'll need to move it to the local business category by following the steps listed here.
Set Up Google Alerts 
Of course, it's always a good idea to set up Google Alerts for mentions of your company's brand name. Why is this important? If a customer posts a negative review about your industrial or office product or service, you want to respond to it ASAP. In some cases, you can remedy the situation, turning the negative review into a positive one. However, time is of the essence when dealing with negative reviews, and Google Alerts can help you identify these reviews more quickly.
Once you've set up a Google Alerts for your company's brand name, Google will send you a notification via email or text message whenever a new post is made containing your brand name. This doesn't necessarily mean that all Google Alerts will only consist of customer reviews, but it should catch them as well as other mentions of your brand name.
Focus on Quality Service
You can't expect customers to leave positive reviews about your B2B company unless you provide them with a solid, high-quality service that goes above and beyond the call of duty. Simple things like addressing customers and prospects by their name, for instance, will leave a lasting impression, which encourages positive reviews.
Now, how can you get more customers to keep the customer reviews flowing? Try Our Industrial Market project reports. You'll get real projects to nurture along with names, emails and phone numbers. It's the best way to get leads for sales faster and get business closed.