Posted On Thursday, May 5, 2016 by Robert Smith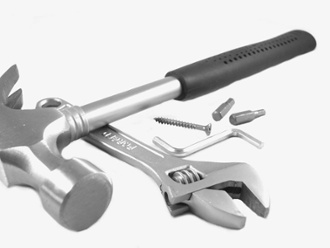 Prospecting is one of the biggest challanges faced by salespeople that need to generate more leads. Using the wrong approach to connect with potential customers for the first time could send them running in the opposite direction, never to be seen or heard from again. However, using the right approach will encourage them to take action by purchasing your product or service. So to increase your chances of successful prospecting, here are some tools to help.
Voicemail Automation
One sales prospecting tool that shouldn't be overlooked is voicemail automation. Also known as a voicemail drop, it allows the salesperson to select a specific message from a library of pre-recorded messages. The purpose of voicemail automation is to, well, automate the otherwise tedious and time-consuming task of leaving dozens of voicemails. This also creates a consistant message and tracking, so you're able to determine what works and what doesn't.
Email Automation
In addition to voicemail automation, salespeople should also automate their email marketing. Creating and sending emails by hand can quickly drain your available time. But the good news is that salespersons can automate their email marketing by using the appropriate Customer Relationship Management (CRM) software, such as Salesforce or Zoho. CRM software will allow you to create and schedule emails in advance, and you can even monitor key performance indicators like open rates, click-through rates (CTR), conversions, and more. If used correctly, email marketing is one of the most inexpensive, yet powerful lead generation methods. 
Find Email Addresses
As noted on the Close.io blog, AnyReach.co is an excellent sales prospecting tool that's used to find all email address on a specific domain. Just enter the domain of a prospect's website,and it will identify email addresses associated with that domain. Keep in mind, however, that it's limited to crawling 50 pages per domain.
Lead List 
Of course, there's no better sales prospecting tool that a lead list. As the name suggests, this contains the names and contact information, as well as other pertinent information, of potential customers. There are dozens of companies out there that can provide sales leads; but not all are created equal. Some providers are more accurate than others, while some are able to target very specific contacts instead of just general company information. When considering a lead list provider, you should consider if it is worth it to pay more for a targeted list, or if you are going to be able to work a more general one.