Posted On Thursday, May 5, 2016 by Robert Smith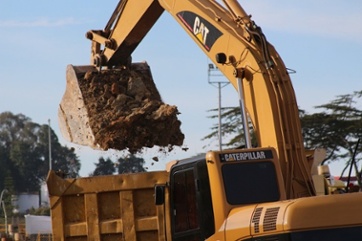 Word of Mouth
Sometimes the most effective marketing tactics are the simple ones, such as word of mouth. If you deliver an exceptional industrial construction service, customers will likely share their experience with friends and coworkers. And if they ever need an industrial construction service, they may contact you as a result. So by placing an emphasize on exceptional service, you'll generate stronger word of mouth marketing for your business.
Print Publications
Another highly effective offline marketing tactic is the use of advertisements in print publications. Check out some of the leading industrial construction magazines to see what types of advertising packages they offer. Assuming your target demographic reads the magazine, you can use this platform to attract more sales leads.
Direct Mail
Although more costly than email, direct mail can still be used to attract more industrial construction leads. Contact your local USPS branch for more information on direct mail advertising packages. Some studies have shown that recipients actually prefer direct mail communication over email and other online communication methods.
Cold Calls
Among the most effective offline marketing tactics is cold calling. This refers to any sales call that's made to a prospect with whom you have had no prior contact. If you have the phone number of a prospective customer, you can contact him or her to pitch your industrial construction service. Cold calling isn't going to yield a substantially high conversion rate, but the more cold calls you make, the more sales you'll generate. Using a targeted list, like SalesLeads' Industrial Project Reports can make your calls up to 400% more effective.