Posted On Thursday, November 3, 2016 by Robert Smith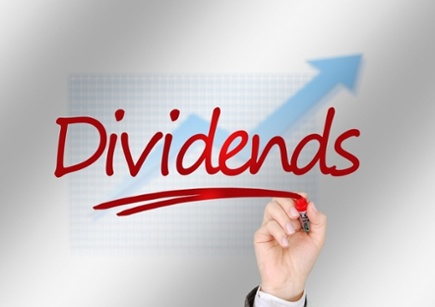 Digital marketing offers several benefits over "offline" marketing. Being that nearly everyone uses the Internet, this platform allows companies to promote their business-to-business (B2B) products or services to a larger audience and engage with better qualified prospects. Check out the following B2B digital marketing strategies that will help generate more B2B sales leads.
Optimize Your Website for Higher Search Rankings
Conventional wisdom should tell you that high-ranking websites receive more traffic than their low-ranking counterpart. You can use this to your advantage by optimizing your business's website for higher search rankings. Known as "search engine optimization" (SEO), it's a cost-effective way to drive new B2B leads into your sales funnel
Create an Email Newsletter
Another highly effective B2B digital marketing strategy is maintaining an email newsletter. Assuming you have a website, you can place a newsletter signup form, asking visitors to enter their email address in exchange for content. As long a you provide subscribers with high-quality and relevant content, they'll remain interested and engaged in your newsletter; thus, offering a new digital platform on which to promote your B2B products or services.
Mobile Compatibility
Whether it's your website, email or practically any other digital medium, you should use a mobile-friendly design. In other words, your digital content should be fully accessible by prospects on smartphones and tablets. Why is this important? Well, statistics show that more people now access the Internet on mobile devices than traditional computers. So failure to provide mobile-friendly digital content, will greatly restrict your ability to engage new prospects and generate leads/sales.
Paid Search Marketing
While SEO is an excellent digital marketing strategy, it doesn't offer any guarantee of success. Even if you properly optimize your website, Google, Yahoo and Bing may not increase your search rankings; it can also take several months of work to really start seeing results. But there's another way to ensure inclusion in the search engines for your target keywords: paid search marketing. Services like Google AdWords and Bing Ads allow business owners to promote their products or services, paying only when someone searches for their keyword and clicks their ad. Known as "pay-per-click" (PPC), it's another cost-effective way to promote your business over the Internet.
Social Media
Of course, we can't talk about digital marketing strategies for B2B without mentioning social media. Social networks like Facebook, Twitter, LinkedIn, and Instagram are all excellent platforms on which to promote your products or services. Of those, however, LinkedIn is arguably the most effective, as it's tailored specifically for business owners and professionals.