Posted On Wednesday, November 9, 2016 by Robert Smith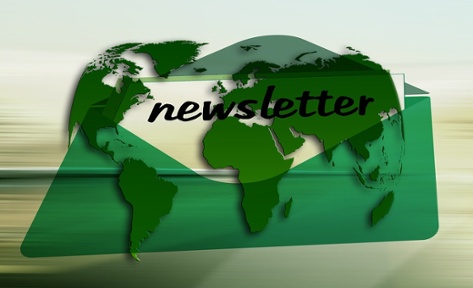 An email newsletter is an effective platform on which to generate more B2B sales leads. If a prospect is interested in your content, he or she will sign up for your newsletter. Once you have the prospect's email address, you can send them relevant, high-quality content, along with the occasional promotional content to advertise your B2B product or service. For more tips on how to attract leads using an email newsletter, keep reading.
Keep Building Your List
Even if you have a decent-sized email list, you should constantly work to build and grow it. Conventional wisdom should tell you that the larger your email list, the more effective it is at attracting B2B leads. With that said, targeting should be a priority in your list development. Idealy your newsletter reciptient list will include only prosepcts that fit within your target markets. 
Need help building your B2B email list? Click Here to learn more.
Include a Call to Action
It's recommended that you include a call to action in each of your newsletter emails. Whether it's "call us now," "book an appointment today," or simply "leave us a message," you need some type of call to action so that recipients will feel enticed to take action. Numerous studies have shown that emails with call to actions such as these yield a stronger response, meaning you'll have an easier time generating B2B leads when using them.
Send Regular Emails
The fundamental purpose of an email newsletter as opposed to a single email is that it involves regular, ongoing content. Subscribers expect to receive emails on a regular basis; otherwise, they wouldn't have signed up for the newsletter. As such, you should schedule emails to send at specific intervals. There's really no single "best" frequency for email newsletters. Rather, you should consider your target audience and their needs. Perhaps sending one email every 2-3 days will suffice, or maybe an email once per week.
Analyze Metrics
You can't expect to generate many B2B leads using your email newsletter unless you actively analyze key performance indicators like open rates, click-through rates, bounces, conversions, etc. Assuming you have a professional email delivery system, you should have access to these metrics and more.
Offer an Opt-Out 
As per the CAN-SPAM Act, you must include an option that allows subscribers to stop receiving your emails. Known as an "opt-out," this should consist of a working link located somewhere in each and every email you send. Overlooking this element is a serious mistake that could cost later down the road.