Posted On Thursday, October 6, 2016 by Robert Smith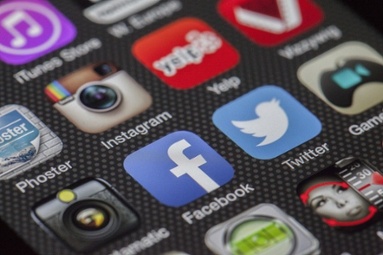 Statistics show that roughly two-thirds of adults in the United States use social media networking sites, according to Pew Research. B2B sales and marketing professionals can use this to their advantage by prospecting for new leads on several different platforms. Social media isn't used strictly for sharing your personal thoughts and opinions; it's a powerful lead generation tool. But there are a few things you should know about lead generation on social media.
Facebook Call-to-Action
Assuming you have a Facebook Page (and you should), add a call-to-action button. This is done by clicking the "Add a Button" link on the upper-right corner of your Page, at which point you can choose from any number of different CTAs. Whether it's "contact us," "call now," "book now," or "sign up," CTAs such as this are a great way to generate leads on social media.
Facebook Ads
If you're looking to take your social media lead generation efforts to the next level, consider using Facebook Ads. This is Facebook's paid advertising service, allowing advertisers to pay for traffic to either their Facebook Page or website. It uses a convenient cost-per-impression and cost-per-click payment model. With the latter, you pay only when someone clicks your ad. So unless your ad is being clicked, you don't have to pay.
LinkedIn
Facebook may retain the title of being the world's most popular social media, but that doesn't mean you should overlook other networks. One social media network in particular is effective at lead generation: LinkedIn. It's tailored specifically for business owners and professionals, meaning prospective clients are probably using it. By maintaining an active presence here, you can connect with prospects while generating more leads in the process.
Google My Business
Don't forget about Google My Business when using social media, either. The search engine giant had quietly melded GMB into its Google+ social media service. This means business owners and salespersons can use GMB to score new leads. If you haven't done so already, create a GMB listing for your business, adding all of the relevant and necessary contact information for prospects to reach you.
@Mentions
You can send tweets directly to other users on Twitter with the @mention feature. Basically, this involves adding the @ sign followed by the user's Twitter handle. @mentions such as this are a great way to make your presence known to prospects, some of whom may be interested in your products or services.