Posted On Friday, February 24, 2017 by Evan Lamolinara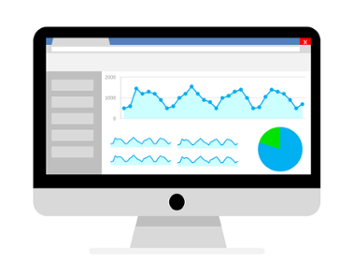 Business-to-business (B2B) marketing is a fast-growing world that continues to evolve with each passing year. A tactic that worked several years ago may prove ineffective today. So, what kind of B2B lead generation trends can you expect to see in 2017?
Testimonials Continue to Dominate
There's been a growing focus on customer testimonials in B2B marketing – a trend that will likely continue through 2017 and beyond. Any business can make bold claims about its products or services. When such claims are made by an actual customer, though, your leads take notice. Prospects trust these testimonials, using them to decide whether or not to buy an advertised product or service. If you want to succeed with your B2B marketing strategy, make sure customer testimonials are a fundamental component.
Marketing Automation
We can't talk about marketing trends without mentioning automation. The old days of manually finding prospects, reaching out to those prospects, performing follow-ups and other marketing activities are gone (thankfully). With high-end customer relationship management (CRM) solutions available, many of these tasks can be automated for greater efficiency.
Marketing automation is still in its infancy, however. A report published by SmartInsights reveals that just 2% of B2B companies "use all of the [automation] features and optimize them to get the best results." But with recent advancements and improvements in the field of marketing automation, we'll likely see more companies make the transition.
Advocate Marketing
What is advocate marketing and how will it reshape B2B marketing in 2017? The term "advocate marketing" refers to the process of analyzing your existing customers to identify those who are most likely to talk about a company's brand and its products or services.
Advocate marketing is performed in conjunction with other marketing activities, such as social media promotion, customer interactions, newsletters, etc. It also influences customer testimonials, as this audience is most likely to leave a positive testimonial.
Interactive Newsletter
Are you still sending the same plain-text email newsletters to your customers and sales leads? Perhaps you should transition to interactive newsletter – a trend that's becoming quite popular among B2B companies. Statistics show that roughly 41% of B2B companies send email newsletters. But many of these customers are venturing away from the norm by optimizing their newsletter for greater interaction.
Interactive newsletter are more than just plain-text articles; they contain rich media and/or call-to-actions, encouraging the recipient to take action. Adding images or videos, for instance, is a quick and easy way to make your emails more interactive. And when emails are more interactive, it usually creates a stronger response by the recipient.
Online Communities
Online communities have been around for more than a decade; even Facebook can be considered an online community. In recent years, however, online communities have expanded, many of which can now be accessed on mobile devices.
So, what benefits does an online community offer? Among other things, it allows companies to discuss topics with their target audience, answering questions, addressing concerns, and assisting customers with their specific needs. If a customer needs assistance choosing a product, for instance, he or she can seek help through an online community hosted or otherwise managed by the company.
Customer Satisfaction Surveys
Are customers satisfied with their purchase? Using customer satisfaction surveys, you can answer this question. In the most basic sense, a customer satisfaction survey is a survey that's used to gauge a customer's level of satisfaction with a company's transaction. It provides invaluable insight that can be used to improve problematic areas within a sales cycle.
One study found that 37% of B2B companies consider using customer satisfaction as an integral part of their marketing strategy, using the results to adjust their services based on what elements of the sales cycle customers were most satisfied and least satisfied about.
Cross-Selling
Cross-selling has been around for years. When you shop for a new cell phone, for instance, you may see a selection of phone case and various accessories. This is a form of cross-selling, as customers who purchase a phone may also be interested in other products to go with it.
B2B companies can follow a similar approach by cross-selling related products to customers. If you have an analytics system on your website, you can see what products users have browsed. With this information, you can then cross-sell those prospects to the respective audience.
These are just a few B2B marketing trends to watch in 2017.