Posted On Tuesday, July 18, 2017 by Robert Smith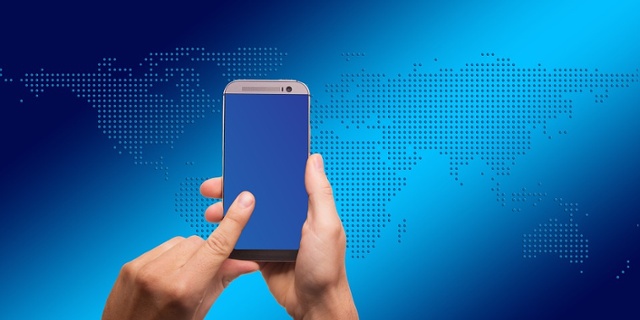 Despite the evolution of B2B lead generation tools and strategies, inside sales remains one of the most effective ways to market a B2B product or service. Once you've harvested a list of prospective clients, you can begin calling them to introduce your product or service. Granted, cold calling has a lower average conversion rate than other channels, but it can be an easy and low-cost method that often yields tons of favorable results when done correctly. If you want to generate new sales leadsthrough cold calling, though, you should avoid making these common mistakes.
#1) Failure to Mention Context
If a prospect whom you are cold calling was referred by another prospect, let them know during the conversation. If you are calling a prospect about an impending project that you heard about, then you should tell them that. Doing so shows that you aren't just randomly calling prospects; you have done your research on them. Often taking a methodical, more strategic approach towards new target accounts will be more productive than a high volume, "blanket" calling campaign.  For these reasons and others, you should always give context when engaging with a new prospect.
#2) Lack of Enthusiasm
A typical B2B salesperson may speak with 25 or more B2B prospects in a typical day. With so many cold calls, it's easy to become complacent in your tone. Unfortunately this is a serious mistake that may cause the prospect to not respond favorably. If you sound robotic or otherwise scripted, the prospect is less likely to hear your offer. So, speak with enthusiasm in your cold calls to create a stronger connection with the prospect.
#3) One-Way Conversation
Contrary to what some sales people believe, cold calling isn't a one-way conversation. If you spend the majority of the time talking, the prospect will essentially "zone out," or worse, hang up. To prevent this from happening, create dialog that encourages the prospect to talk. You can do this by asking the prospect probing questions about his or her company. By giving prospects ample time to speak, you'll create a two-way conversation that's more likely to yield sales. Think of a list of 5-10 open ended questions that you can keep in your back pocket to help kick-start a conversation with a reluctant prospect. 
#4) Focusing Strictly on Sales
Don't get me wrong, the fundamental goal of cold calling is to generate sales. However, that doesn't necessarily mean that you should focus generating a sale when initially engaging a prospect. Therefore, you should maintain an open and friendly dialog while attempting to address the prospect's needs. The mindset should be based purely around moving the process along to the next logical steps(for both parties). Thinks like content marketing, email nurturing campaigns, etc. should be used to further develop the relationship so that when THEY are ready to engage your company already have top of mind awareness and credibility.