Posted On Wednesday, July 5, 2017 by Robert Smith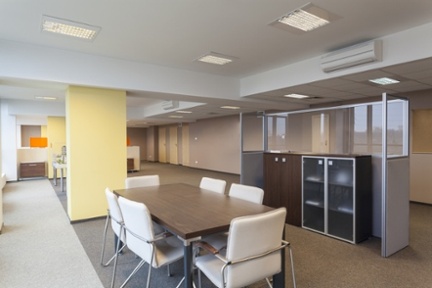 SalesLeads' experienced research team identified 506 new, planned commercial office relocation, expansion, new construction, and renovation projects during the month of June 2017. Below are a few of highlights on major projects throughout the United States.
Most New Office Projects:
Texas led the way with 64 new planned commercial office construction and relocation projects; with 22 new projects in the DFW area, 21 projects in the Houston area, and 19 in the Austin and San Antonio areas.
California followed just behind with 51 new projects; with 26 new projects in the Los Angeles area and 23 in the San Francisco/Sacramento metro area.
Florida and New York were tied for third with 46 new commercial projects in the planning stages.
Most Active Sectors:
Technology and Software related companies led the way with 59 new projects throughout the US. Professional Services was not far behind with 55 new commercial projects; followed by Healthcare with 47 new projects, and Financial Services with 44 new projects in the works.
Largest Planned Project:
During the month of June, our research team identified 10 new office construction projects with an estimated investment value of $100 million or more. The largest planned project is owned by Switch, a global data center operator is planning to invest $2.5 billion for the construction of a 1.5 million sf data center campus in ATLANTA, GA. 
Highlighted Office Projects:
ALPHARETTA, GA:
Automated payment processing provider has recently agreed to lease 8,000 sf of office space at Microsoft office tower in ALPHARETTA, GA. They will relocate their operations in September 2017.
BROOKSVILLE, FL
Barcode and label printing company is investing $2 million for the construction of a 9,000 sf office facility in BROOKSVILLE, FL. Construction has recently started. They plan to relocate upon completion.
JOLIET, IL: 
County government is planning to invest $195 million for the construction of a 10-story office facility in JOLIET, IL. Construction is expected to start in 2018. They plan to relocate upon completion.
INDIANAPOLIS, IN: 
Non-profit organization is planning for the renovation of an office space facility in INDIANAPOLIS, IN. They plan to relocate upon completion in 2018.
BALTIMORE, MD: 
Pharmaceutical company is planning to invest $6.5 million for the construction of a 200,000 sf laboratory, warehouse, and corporate HQ facility in BALTIMORE, MD. They plan to relocated upon completion in Summer 2018.
PITTSFIELD TWP., MI:
Electronic car battery mfr. is planning to invest $4.6 million in the renovation and equipment upgrades for a North America corporate HQ and research facility at 4355 Varsity Dr. in PITTSFIELD TOWNSHIP, MI. They have recently received approval for the project.
PHOENIX, AZ:
Law firm has recently leased 24,000 sf of office space at Renaissance Square in PHOENIX, AZ. They plan to relocate upon completion of renovations in Fall 2017.
STAMFORD, CT:
Telecommunication company is considering leasing a 700,000 sf office facility at 677 Washington Blvd. in STAMFORD, CT. Watch SalesLeads for updates.
About SalesLeads:
Since 1959, SalesLeads, based out of Jacksonville, FL,  has been providing commercial and office construction and relocation data on companies that are planning significant transitions and capital investments in their facilities throughout North America. Our professional research team focuses on identifying new construction, expansion, relocation, major renovation, and major capital improvement project opportunities so our clients can focus on selling to companies with an impending need for their products or services; not searching for prospects.