Posted On Monday, June 26, 2017 by Robert Smith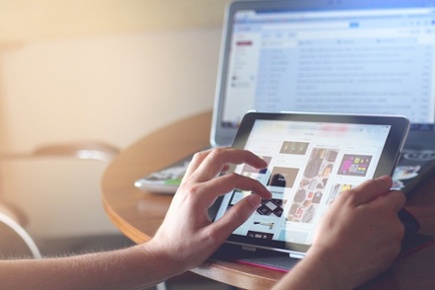 A website is a powerful tool that can help business-to-business (B2B) companies generate more sales leads -- but only if it's optimized properly. Far too many companies toss up a generic website, only to question why it's not generating any B2B leads. Maybe the design is bad, or perhaps your target audience doesn't know about it. Regardless, there are certain steps you can take to optimize your company's website so it generates more leads.
Create an Newsletter Signup Form
One of the easiest ways to generate B2B sales leads on a website is to create a newsletter signup form. Basically, this is a box where the user enters his or her name and email address to receive news and updates. Once a prospect signs up, you can send him or her content via email. A newsletter signup form is easy to set up, making this a great way to generate more B2B leads on your site.
Publish High-Quality Content
Of course, you should also get into the habit of publishing high-quality content on your website. Without content, you'll have trouble achieving a top search ranking for your site's target keywords. And without a high search ranking, few people may see your site; thus, minimizing the number of leads it generates. High-quality content, however, encourages search engines to crawl and index your pages, which in turn leads to higher search rankings.
Here are some tips on how to create effective content that attracts leads:
Write for your target audience and not search engines.
Encourage users to comment on and share your content.
Break up your content into several sections using headings.
Include the target keywords for which you are trying to rank in your site's content.
Call-to-Action
Don't forget to include a call-to-action (CTA) somewhere on your website. As the name suggests, a CTA is designed to entice the user to take action. While purchasing a product or service can be considered an action, there are other actions that a user can take on your site. Whether it's placed at the top, middle or bottom of your site, including a CTA is guaranteed to help you generate more leads.
Long-Form Inquiry
You don't have to rely on a newsletter form and CTA to attract leads on your website; you can also include a long-form inquiry. With this form, you can collect additional information from prospects, such as their budget, what they are looking for, projected deadline, etc. Long-form inquiries such as this typically yield higher quality leads.