Posted On Wednesday, May 24, 2017 by Robert Smith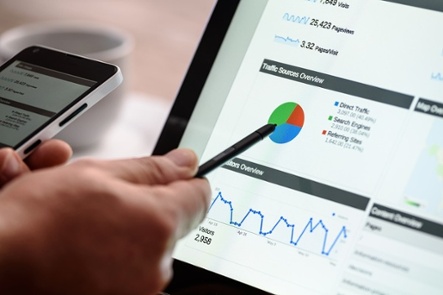 Account-based marketing (ABM), also known as key account marketing, is a marketing strategy in which a business communicates with prospects and sales leads using targeted, account-specific messages; ideally with a marketing automation tool. According to one survey, more than 90% of marketers acknowledge the value of ABM. But if you're thinking about implementing in your business's sales department, there are a few things you should know.
#1) Create Unique Offerings Based on Prospects' Needs
ABM emphasizes personalization, which is one of the reasons why it's such an effective tactic to drive sales, especially business-to-business (B2B) sales. You can further personalize your sales approach, however, by creating unique offerings based on B2B prospects' needs. Think about what product or service the prospect needs, and try creating a custom messaging for that segment of prospects.
#2) Define Your Target Accounts
You can't expect to create targeted marketing messages unless you know for whom you are creating them. These are the prospects who are most interested in buying your products or services. By focusing your marketing efforts on clearly defined targets accounts or contacts, you'll have an easier time engaging and converting prospects into paying customers becuase of of the personalizion of the messaging. The first step in getting started with ABM is to create your ideal customer profiles. You can use firmographic, demogrpahic, and trigger-event based data to help identify your best business opportunities. 
#3) Research Your Target Accounts
In ABM, the more you know about your target accounts, the better. Unfortunately, many B2B companies spend little-to-no time researching their target accounts, believing it's a waste of time and resources. While research can be time-consuming, it's a smart investment that pays off in the long run. Find out as much as you can about your target accounts, including their budget, goals, level of engagement, and what specifically they are looking to buy.
#4) Create Custom Messages
The single most important step in ABM is creating custom massages for your target accounts. Rather than using the same marketing message for all of your prospects, create unique messages based on the specific account. Prospects are more likely to read your messages if they are customized to their needs – and this usually means more sales for your company.
#5) Analyze the Results
Of course, you should also get into the habit of analyzing the results of your ABM efforts. Using analytics software, identify key performance indicators (KPI) like conversion rate, response rate, retention rate, etc. Using this information, you can optimize your ABM strategy for an even stronger response in the future.