Posted On Friday, May 12, 2017 by Robert Smith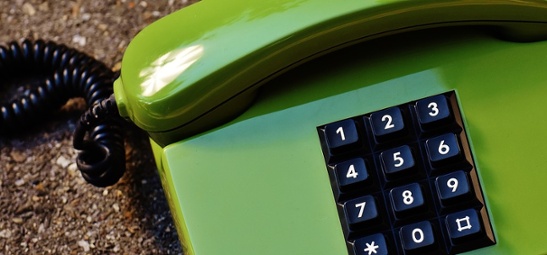 Cold calling has long been an effective strategy used by business-to-business (B2B) companies to generate new business opportunities. It involves soliciting a product or service to prospects via phone with whom you've had no previous contact. If you want to generate sales from cold calling, however, you should avoid making the following mistakes.
#1) You Call at the Wrong Times 
The target audience of a B2B company isn't your typical consumer; therefore, you need to consider when the prospect is available and able to talk, because this is when you should make your cold calls. Attempting to cold call a prospect during his or her business's "prime" hours of operation may backfire by discouraging the prospect from taking action. If you're calling on execuites or owners, they are typically the first in the office and last to leave; so try calling before 8 am or after 5 pm. 
#2) More Calls Doesn't Mean More Sales
It's a common assumption that the more cold calls you make, the more sales you'll earn. While volume may play some role in sales, it pales in comparison to the quality of your cold calls. You'll generate more sales by optimizing your cold calls for a higher performance instead of making countless generic calls. Focus on efficiencies like a higher quality list, better targeted contact list, access to direct phone lines, etc. 

#3) Wrong Details
Another common mistake made by B2B sales reps when cold calling is using the wrong details. Hopefully, you already have the prospect's name, business name and contact information. With this information in hand, you can customize your cold calls to boost engagement. However, you should double-check and verify this information to ensure it's accurate. Addressing a prospect with the wrong background information doesn't exactly present your business in the best light.

#4) All Talk and No Listening
Cold calling isn't a one-way conversation; it involves both talking and listening. If you spend all your time talking, the prospect won't have an opportunity to raise his or her concerns and ask questions. So, try to balance your cold calls by allowing the prospect to speak. You can even ask the prospect questions to engage him or her.
#5) Accepting Rejection After the First 'No'
Don't assume a prospect isn't going to buy your product or service just because he or she initially rejects your offer. It may take two, three or even follow-up calls to convert the prospect into a paying customer – and that's okay. When a prospect rejects your offer, ask him or her when a good time for a follow-up call is, and make a note of this date/time on your calendar. This can improve the conversion rate of your cold calls significantly.