Posted On Friday, June 26, 2020 by Vince Antoine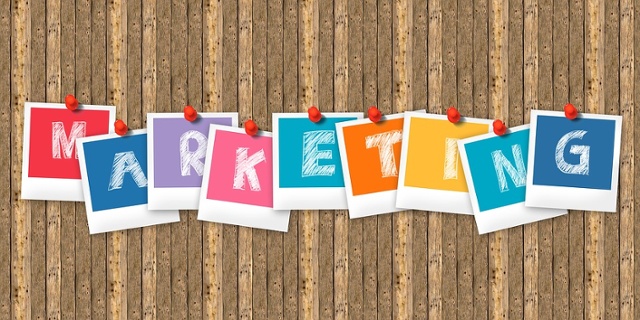 Facebook continues to dominate the realm of social media. According to Statista, the network now reaches more than 2 billion users every month. While some people use Facebook for personal reasons, such as keeping up with the news and connecting with friends, others user for commercial purposes. In fact, Facebook is a powerful marketing tool that business-to-business (B2B) companies can use to generate leads.
Use a Page, Not a Profile
When promoting your B2B company on Facebook, use a Page instead of a Profile. Profiles are designed strictly for personal use, whereas Pages are designed for commercial use. Attempting to promote your company on a Profile could result in your account being shut down without notice. You can create a Facebook Page for your B2B company by visiting Facebook.com/pages/create and following the instructions.
Plan Your Content
Without content, there's no reason for users to like or follow your Facebook Page. And without followers, you won't be generating many B2B leads using Facebook. So, create a detailed content strategy by outlining the types of content you want to publish and when you'll publish them. A good rule of thumb is to publish at least one new pieces of content every few days, as this keeps followers interested and engaged in your company.
Keep in mind, however, that not all content has to be original. It's perfectly fine to share other users' content, assuming it's relevant to your company and target audience. There are third-party tools you can use to find trending posts in your niche, which you can then share on your Facebook Page.
Include a Call-to-Action
You can boost the number of B2B sales leads your Facebook Page generates by adding a call-to-action (CTA). On the bottom right corner, click the "+ Button" icon, which will allow you to include a CTA. While you can still include links and other actionable elements directly in your posts, the CTA button will be prominently displayed in your Page's cover photo; thus, attracting more B2B sales leads.
Connect with Followers
Perhaps the most important tip to attract B2B sales leads on Facebook is to connect with your followers. When a follower sends you a direct message or comments on a post, take a minute to respond. Who knows, a simple "thanks for the comment" could generate a new sales lead for your company. And that new sales lead may turn into a lifelong customer. The bottom line is that you need to connect with your Facebook followers to succeed on this social network.
Search Your New Connections
As part of your subscription to SalesLeads, you get the opportunity to research your new Facebook connections and sales leads with our Search Companies feature. You get the opportunity to find specific companies by name, stock symbol, website address or keyword. We'll display all companies with that name, location, corporate HQ, employee size and revenue. You can click on 'View Contacts' and gain access to the right person, title and more.