Posted On Wednesday, September 12, 2018 by SalesLeads, Inc.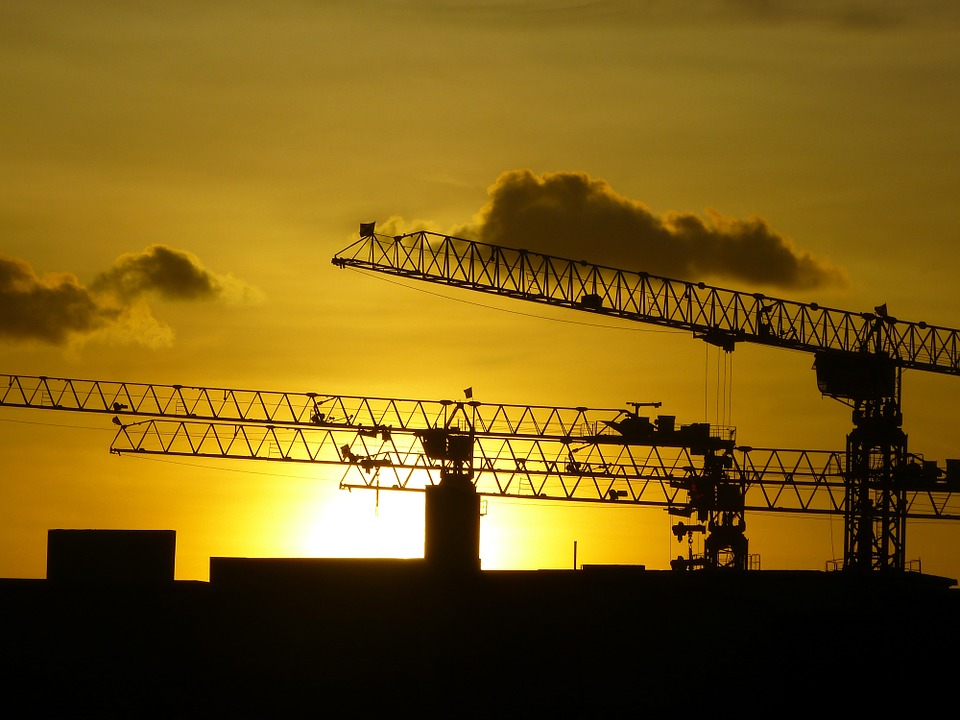 Sales reps for B2B industrial construction equipment companies know the importance of closing sales. It takes time, money and resources to acquire targeted sales leads. If you're unable to convince a prospect to make a purchase, however, it's not going to help your company succeed. Thankfully, there are ways to close more B2B industrial construction equipment sales, including the seven methods listed here.
#1) Compare to Competitors
Buyers are often picky when shopping for industrial construction equipment -- and rightfully so. They want to choose the best possible equipment at the lowest price. Rather than purchasing the first product they come across, they'll shop around and look at products offered by two or more companies. To close more sales, you should research your competitors' products and compare them to your company's products.
#2) Understand Equipment's Value
You can't expect to sell industrial construction equipment unless you know it's true market value. In other words, how much are buyers paying for it? An excavator, for example, can range from $90,000 to $500,000, depending on the size and weight. Don't just ballpark prices for your company's inventory but, rather, research the current market value of your products. To find the value of your company's offerings, search for your products' name, and model number if applicable, online to see what other companies are selling them for. Using this information, you can price your products accordingly so that you'll close more sales when communicating with prospects.
#3) Offer New and Used Equipment
There's nothing wrong with selling new industrial construction equipment, but you shouldn't overlook the market for used equipment. According to Construction Business Owner, B2B companies can save up to 50% when buying used equipment to sell rather than new equipment. You'll still want to sell used equipment at a lower price, but the profit margins are often higher, making it a smart sales strategy. Not all buyers have the available funds to purchase new equipment. As previously stated, a new excavator can cost up to a half-million dollars. A viable alternative is to purchase used equipment, which allows buyers and their respective company to save money on equipment costs.
#4) Consider Auction Sales
Selling industrial construction equipment at a single flat rate is only one sales method. Another method is to sell your equipment at auction. Due to the high cost of industrial construction equipment -- and the fact that many products for sale have been used -- buyers often use auction platforms to buy them. It's a win-win for both buyers and sellers of industrial construction equipment. For buyers, it gives them the opportunity to score a great deal on construction equipment. For sellers, on the other hand, it promotes a competitive buying environment in which multiple prospects "bid" on your products. If you haven't done so already, it's recommended that you experiment with auction sales to see if it works for your company.
#5) Validate Buyers
It's a good idea to take the time to validate buyers when selling industrial construction equipment. Failure to do so could mean several hours of lost worth. Someone who's claiming to a buyer, for example, many be someone attempting to scam your company out of its money. The buyer may offer to pay using a personal check, raising a red flag of a scam. You can protect your company from such scams and close more sales in the process by validating buyers. After identifying the buyer's name, research him or her online to ensure they are who they are say they are. You can even contact the company for whom the buyer works to validate his or her identity.
#6) Account for Shipping
Shipping is a major factor that you'll need to consider when selling industrial construction equipment. While offering local pickup is always an option, most buyers will probably want their construction equipment shipped to their job site or place of business. The cost of shipping, for course, varies depending on the product's size, weight and logistical factors. With some industrial construction equipment weighing 50,000 pounds or more, you can expect to pay a premium price to ship it. Therefore, you should account for shipping costs when determining prices for your products.
#7) Use Multiple Sales Channels
You'll close more industrial construction equipment sales by prompting your products on multiple channels rather than a single channel. One study found that 46% of B2B companies sell products through their own website, making it the most popular B2B sales channel. However, there are dozens of other channels on which you can sell industrial construction equipment. Social media is always an excellent channel, as more than three-fourths of the U.S. population uses it. Other sales channels to consider using include direct mail, email, cold calling, search engine marketing and commercials.
#8) Get Industrial Leads
You need new opportunities to sell your industrial construction equipment. SalesLeads generates high quality B2B sales leads with identified projects that include construction, expansion, relocation and modernization projects. Curious? You should be! Try out a few project samples. It's the best way to experience the quality service of SalesLeads.