Posted On Saturday, August 25, 2018 by SalesLeads, Inc.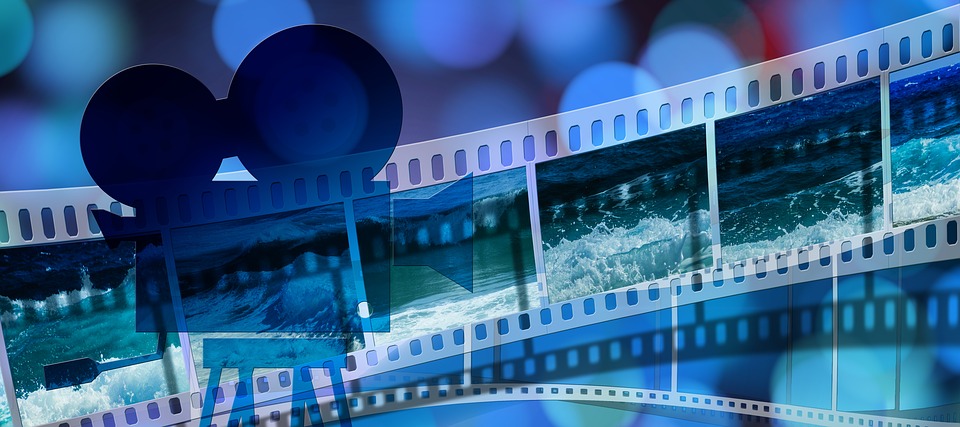 The internet has become a popular channel for watching videos. On YouTube alone -- the world's leading video-sharing website -- users watch approximately 5 billion videos per day, which translates into about 1 billion hours of content. Office relocation companies can use this to their advantage by making video marketing a key component of their outreach and promotional efforts. But if you're planning to use video to attract office relocation leads and generate sales, you need to create the right type of videos. While the possibilities are endless, the five following types of videos typically yield the best results for office relocation companies.
#1) Customer Testimonials
Assuming your company has satisfied customers -- which it probably does -- you should consider turning those customers' reviews into video testimonials. Positive reviews go a long way in the office relocation business. Statistics show that 88% of shoppers are more likely to buy your office relocation service after seeing a positive review for it. Use video testimonials to attract new customers and generate more sales.
When creating customer testimonial videos, use the customer's actual review while including his or her name. Of course, you should check with the customer beforehand to receive his or her permission. Once the customer has given you the go ahead, you can proceed to make a testimonial video featuring their review.
#2) Explainers
Explainer videos are also a powerful marketing and sales tool for office relocation companies. What is an explainer video exactly? As the name suggests, this type of video is intended to "explain" how your office relocation products and services work. B2B sales reps know the importance of conveying how their company's product or service works to their target audience. If a prospect doesn't understand the process for office relocations and what's included in a move, he or she probably won't buy it. And while you can always create press releases and articles detailing this information, explainer videos are more effective for several reasons.
With an explainer video, you're able to not only tell prospects how your office relocation product or service works; you can also show them. This is import because the human brain responds more strongly to visualized content as opposed to text.
#3) Animated
Animated videos have become a popular marketing tool for B2B companies in recent years. Rather than featuring live actors and landscapes, they feature animated actors and landscapes. Animated videos are a great way to connect with your office relocation company's target audience on a different medium. They allow for a more visualized form of content that often drives results.
Some B2B companies assume that animated videos are more expensive and difficult to produce since they require technical knowledge and skills of animation. While creating them does require some proficiency in video animation, they often cost less to produce than traditional videos because there are no live actors or actresses. Furthermore, you can produce them without traveling to a specific destination.
#4) Product & Service Reviews
All office relocation companies can benefit from the use of product & service videos in their digital marketing strategy. Keep in mind that a product & service review isn't the same as a customer review. A product review -- whether it's a video, article or other content -- showcases a specific product while revealing its features and benefits in the process.
The secret to creating effective product review videos is to create high-quality visuals that present your office relocation services in the best light. If it's blurry with low resolution, it won't have the same effect. Prospects may immediately disregard the product and, instead, seek an alternative relocation company offered by a competitor. Keep your product review videos high quality to generate the strongest response by your audience.
#5) Whiteboard
Whiteboard videos have been around for decades, with some of the first examples dating back to the early 1990s, during which the package courier company UPS launched a series of TV commercials featuring them. Whiteboard videos are essentially animated videos that show an animated person drawing words and visuals on a whiteboard. It's a simple, effective format that's become increasingly popular among B2B companies in recent years. You can use them to talk about your products and how they can solve problems encountered by your company's target audience. Check out this video to learn more about whiteboard videos and why they are an effective selling tool.
So, which of these videos should you use in your office relocation company's digital marketing strategy? Customer testimonials, animated, product reviews and whiteboard videos are all effective for office relocation marketing and sales. Rather than limiting your strategy to a single video type, use all five to achieve the best results. It takes more work to create a diverse set of videos, but you'll be rewarded in the form of more leads and sales.
Now that we know what kind of video's work best, how can you promote it to generate those leads? SalesLeads Target Account Intelligence gives you exactly what you need: value based prospecting data and information for intelligent lead generation. Give it a try…it's on us!