Posted On Tuesday, March 20, 2018 by Salesleads, Inc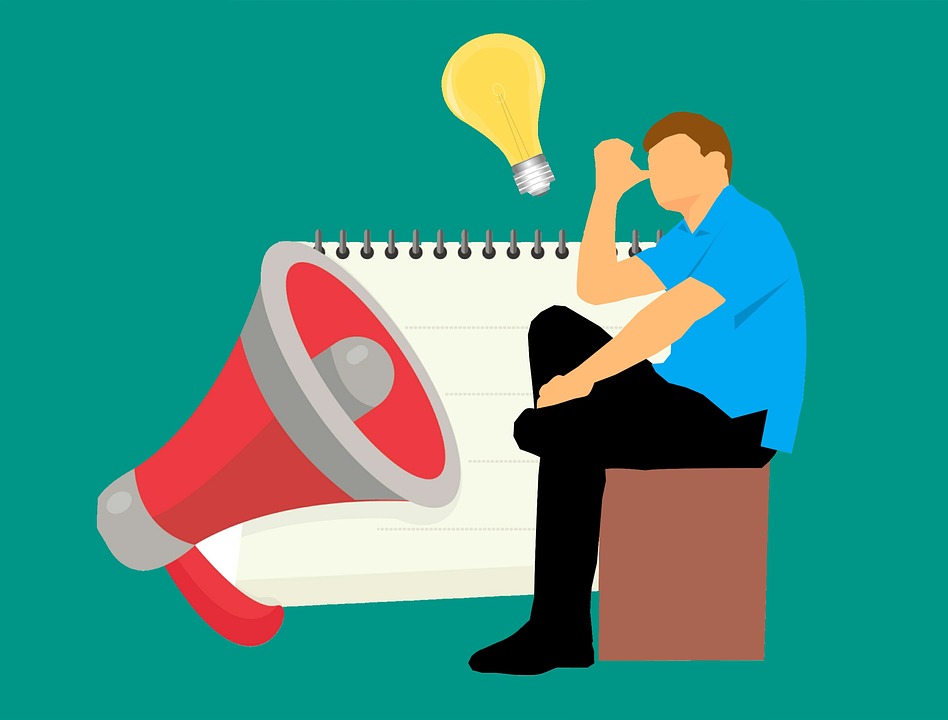 Many B2B marketers and sales reps believe content marketing is only effective for certain industries, not including industrial construction. After all, why would a construction company be interested in reading or accessing your content? Moreover, how would this generate leads or sales? Whether you sell construction equipment or services, though, content marketing is a powerful promotional strategy that can yield real results.
More Than Half of Engineers Prefer Mid-Funnel Contact
According to a study conducted by Engineering.com, more than half (56%) of all engineers prefer to be contacted by B2B vendors somewhere in the middle of the sales funnel. In comparison, only one-quarter prefer to be contacted at the beginning of the sales funnel. This may be because engineers can more easily understand where your product or service applies to what he's trying to solve.
Using content marketing, you can establish a baseline with engineers and other construction prospects by introducing them to your company, what it offers and how other companies have applied it. As revealed by Engineering.com, this will help you connect with prospects and encourage them to engage, inquire and even make a purchase. While there are many ways to get prospects into your company's sales funnel, content marketing is a simple and effective strategy, even for B2B industrial construction sales.
Decision-Makers Prefer Short Content
You don't have to exhaust countless hours of your time and resources into creating long-form content. You might be surprised to learn that shorter, easier-to-digest content is most effective in B2B industrial construction sales. The same study cited above, for instance, found that three-quarters of decision-makers in the construction industry prefer short articles, while only 44% prefer long-form articles.
Get to the point and make it good!
It Provides Insight into Your Company's Audience
Content marketing also provides invaluable insight into your company's audience and how they behave. Assuming you publish content online -- on a platform with data analytics -- you can see exactly who's reading your content, for how they long read it, what actions they take and more. Using this information, you'll have a better understanding of who's interested in your content and who's ready to buy your products or services.
If you find content that really resonates with prospects, spread the word! Use our database to find similar companies and share the content with them. This can help identify other companies that are like your customers or prospects. This can be a fast way to generate more leads.
Establish Your Company as an Authority
Another benefit of content marketing for B2B industrial construction companies is its ability to establish authority. Not all content is directly promotional. Many forms of content are used to educate prospects and build authority. When a prospect has a question about a particular topic pertaining to his or her company's industry, they may search online for an answer. If they stumble upon your article and find it's helpful and valuable, they'll view your company as a leading authority. This a huge advantage that can differentiate your company from its competitors. The next time the prospect wants to buy a product or service offered by your company, they'll probably contact you instead of a competitor.
Drive Targeted, High-Quality Leads
It's not the number of leads you generate that matters most but, rather, the quality of your leads. A handful of targeted, high-quality leads is far more valuable than hundreds of generic, untargeted leads. Although there are dozens of ways to drive targeted, high-quality leads to your B2B industrial construction company, content marketing is one of the most effective. You can create custom content that's designed for a specific audience. And when someone searches for a topic conveyed in your content, they'll find your company and, hopefully, inquire about its products or services.
Construction Companies Are Selective
Construction companies are often picky when choosing product and service vendors. Because of the nature of their work, they typically choose vendors with an established reputation rather than new vendors. This, of course, is another area in which content marketing shines. It helps to create a strong presence for your company. When you publish an article on your website, social media or elsewhere, it will typically stay there until you remove it. When a prospect finds the article, he or she may discover that it was published several months, or even years, ago, indicating that your company is an established figure in the B2B construction industry. But remember, keep it going and keep it fresh. Now they know your intentions are long term.
It's Measurable
Some B2B marketers and sales reps believe content marketing can't be measured, but this couldn't be further from the truth. There are plenty of ways to measure the effectiveness of your company's content marketing efforts. Using data analytics, for instance, you can track key performance indicators (KPIs) like unique visits, returning visits, average view time, bounce rate, click-through rate (CTR), conversion rate and more.
Creates Stronger Brand Awareness
Finally, content marketing can help you create stronger brand awareness for your B2B construction company. When publishing content online or offline, include your company's brand elements like its name, slogan and logo. Each time someone reads or accesses your content, they'll see your brand. And over time, this increased brand awareness will help prospects remember who you are and what you offer, thus yielding more leads and sales for your company. Consistency is King!