Posted On Tuesday, June 26, 2018 by Salesleads, Inc.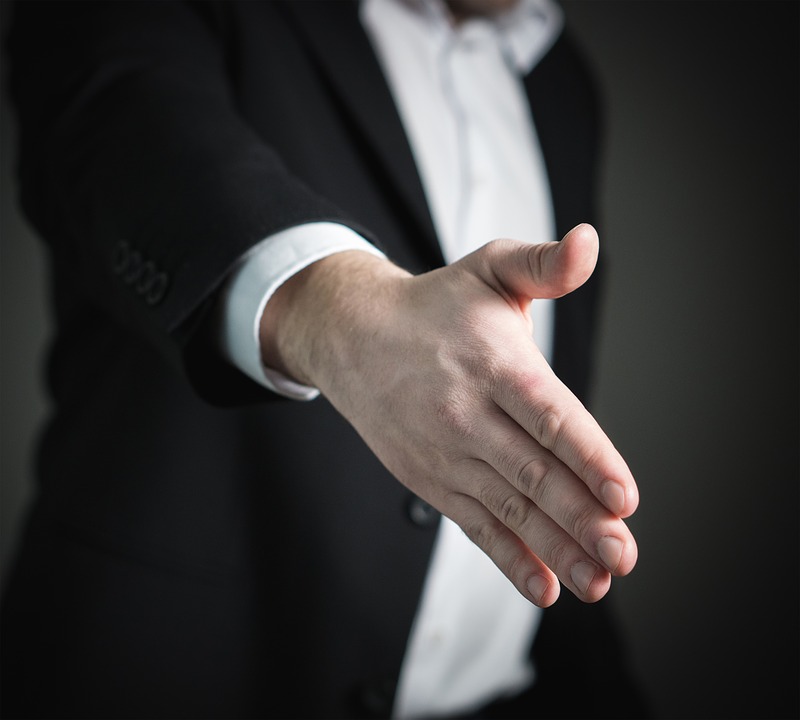 Do you struggle to close sales? Well, you aren't alone. According to research cited by HubSpot, this is the second-most challenging B2B sales task, surpassed only by lead prospecting. It's frustrating when you exhaust your time, energy and resources into attracting and nurturing a lead, only for the lead to reject your sales offer. And while you probably won't close every sale, there are ways to increase your closing rate, some of which we're going to discuss.
#1) Avoid Generic Sales Pitches
Whether you communicate with prospects over the phone or internet, you should avoid using generic sales pitches. In other words, don't use the same scripted sales pitch for every prospect with whom you communicate. Rather, create personalized pitches for each prospect. You can use a similar framework for the message, but each message should contain elements that are unique to the prospect, such as his or her name, company for whom they work, budget, interests, etc.
#2) Identify Reason for Rejections
If a prospect rejects your sales offer, try to find out why he or she isn't interested in buying your product or service. Maybe it's the price, or perhaps it's not a good fit for his or her company. By identifying the reason for the rejection, you can change your approach and, hopefully, convert the prospect into a customer.
If that still doesn't work, then identify others within the organization in order to bring the person around to your product or service. Use the Target Account Intelligence Platform to look up the particular company and get access to the person's name, title, direct dial and direct email. Now you can attack the barrier from another angle.
#3) Show Case Studies
Case studies are an invaluable tool in B2B sales. Any B2B company can (and probably will) say it has the best product or service in its industry. However, case studies offer an unbiased look into a company's operations, revealing whether or not it lives up to its claims. When pitching your company's products or services, show prospects your case studies. They will be able to relate to the experiences of past customers.
#4) Explain Benefits, Not Features
The golden rule of selling, whether it's to a consumer or another company, is to explain the benefits of your product or service, not its features. There's nothing wrong with mentioning the features; in fact, this can help reinforce its value. But the primary message of your sales pitch should be focused on your product or service's benefits. In other words, explain how your product or service will benefit the prospect and his or her company.
#5) Monitor Prospects
Monitoring prospects and their company will allow you to target them at the right time, thus increasing your closing rate. So, how do you monitor prospects? One idea is to follow them on social media. Search for the prospect and his or her company on Facebook, Twitter and LinkedIn. If they have an account, follow it. You can also use Google Alerts to monitor the internet for new mentions of the prospect.
#6) Be Responsive
In B2B sales, the early bird gets the worm. When a prospect leaves you a message inquiring about a new purchase, respond to him or her as soon as possible. If you're late to respond, he or she may choose a competitor or otherwise have second thoughts. Always respond to prospects as soon as possible to boost your closing rate.
#7) Offer an Incentive
Incentivizing your offer may be enough to entice prospects to buy. First, though, wait for the prospect to reject your sales pitch. If the prospect declines to buy your product or service, offer an incentive like a free ad-on, upgrade or premium service. The allure of receiving something for free will often trigger prospects to make a purchase. Just remember to offer something that's useful and valuable to prospects.
#8) Target Decision-Makers
One of the most important tips to close more B2B sales is to target the decision-makers. If a prospect doesn't have the authority to make purchases on behalf of his or her company, you aren't going to close the sale. This is why it's important to identify the company's decision-makers and reach them with your sales pitch.
Can't find the decision maker? Sometimes it can be a challenge, especially with a great gatekeeper and lack of social media presence. Use Salesleads' Target Account Intelligence Platform. It allows you to search a specific company name where you can identify the location (if multiple locations exist) and narrow in on the contact names. Now you can view the contact name and title to ensure you have identified the decision maker. Now use the direct dial and direct email to begin the process of directly communicating to the decision maker to ensure progress in your sale.
#9) Consider Face-to-Face Meetings
Given the rise of the internet, many sales reps now use email or online chat to communicate with prospects. While there's nothing wrong with using online channels for prospecting and marketing, you should consider face-to-face meetings for sales pitches. Face-to-face meetings offer a more personal method of communication while instilling trust and confidence in prospects.
#10) Nurture Prospects
Finally, nurturing prospects through the sales funnel can help you close more sales. Once you've acquired a prospect's contact information, send him or her messages to "warm" them up. You can ask questions to create further dialog. When you believe the prospect is ready, contact him or her to pitch your offer. Nurtured prospects are much more likely to make a purchase. The only downside is that it takes time and energy to nurture prospects through the sales funnel. However, most sales reps will agree that it's well worth the effort.