Posted On Tuesday, May 29, 2018 by SalesLeads, Inc.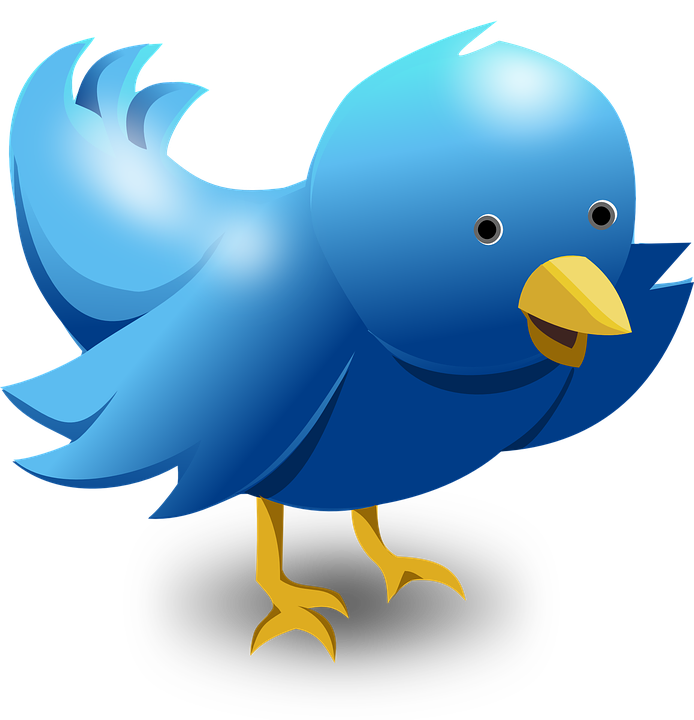 Are you using Twitter to generate new B2B leads for your company? Originally launched July 2006 by Jack Dorsey, Noah Glass, Biz Stone and Evan Williams, Twitter is a social media network that focuses on short, concise messages known as tweets. Users can create tweets for their followers and the world to see, making this platform an effective marketing tool for B2B companies. However, there are a few things you should know about B2B lead generation using Twitter.
Use a Brand Name
To take full advantage of Twitter's marketing power, you should use a brand name as your username and not your actual name or a pen name. B2B prospects are more likely to engage with you and your company if you use a brand name. Thankfully, Twitter allows users to change their username. After logging in to your account, click "Settings and Privacy" from the profile icon drop-down menu. Next, enter your desired username in the "Username" field. Assuming it's not already being used, you can click "Save" to complete the process.
Update Bio
Every Twitter account has its own bio, which you should use to describe your company and what it does or offers. There's a very limited amount of space here, however, so use it wisely. Keep your bio short, focused and straight to the point. You want to explain what your company does in just a few hundred characters.
Create Lists of Prospects
One of the perks of using Twitter over other social media networks is that it allows you to create private lists of other users, which you can use for B2B marketing and lead generation purposes. As most B2B sales reps and marketers know, segmenting prospects into lists allows for a more effective sales strategy. When prospects are segmented, you can create personalized, targeted messages to generate a stronger response and increase your chance of generating a sale. For example, you can create a list of prospects with whom you've had no prior contact as well as a list of prospects whom you've already contacted. Alternatively, you can create a list of new buyers as well as a list of existing buyers. These are just a few ways to use lists in Twitter.
Let's not forget that it's probably a good idea to create a list just for SalesLeads office projects. This is a great way to maintain ongoing communications and give them valuable information quickly.
To create a list in Twitter, log in to your account and click your profile icon to access the drop-down menu and choose "Lists." Next, click "Create List," enter a name and description for the list and designate it as either public or private. The former means that others can access your list, while the latter means that only you and other users with whom you share it can access your list.
Follow Prospects
You should also follow prospects with a Twitter account. If you think a user may be interested in buying your company's products or services, follow their account. This is done by tapping the user's icon located at the top of his or her tweet, after which you can tap "Follow" to follow. Once you are following the user, you'll see all tweets sent by him or her in your Home timeline. Furthermore, following a user allows that user to send you Direct Messages through the Twitter platform. This is just one more way that following prospects can open the doors to new B2B sales opportunities for your company.
Each time you get your office project, make it a practice to go to Twitter, put them on your list and view if they have a Twitter account. If they do, now you have another great way of keeping tabs on the project.
Post Content Frequently
Try to get into the habit of posting frequently to your Twitter account. You know best how much is too much for your prospects. If they are good with daily tweets, great! If not, try weekly or bi-weekly. In any case, make sure your information is value-based. If you aren't posting valuable new content, there's no reason for prospects to look at your profile, let alone contact you and inquire about your company's products or services. 
Some content ideas to consider include updates about your company, news and current events related to your company's industry, links to other helpful resources (on your company's website as well as other websites), infographics, how-to videos and more. Diversify your Twitter content by tweeting multiple types of content, as this allows you to reach a larger number of users.
Social Media Management Tool
The good news is that you don't have to log in to your Twitter account every day to post new content. You can automate this process using a social media management tool like HootSuite. With HootSuite or similar social media management tools, you can create tweets in advance and schedule to publish them at a later date and time. In other words, you can create an entire week's worth of tweets at once, specifying a publish date for each of these tweets.
Check Messages
Don't forget to check your messages for prospect inquiries and messages. Any Twitter user can "mention" you in a Twitter by including your username proceeded by the @ symbol. If you're following a user, however, he or she can send you Direct Messages as well.
Twitter is just one channel to consider using in your company's B2B sales and marketing strategy. There are dozens of other platforms that can provide you with high-quality leads including SalesLeads. Rather than limiting your strategy to a single platform, experiment with a variety to understand which ones work best for your company's needs.