Posted On Tuesday, October 23, 2018 by SalesLeads, Inc.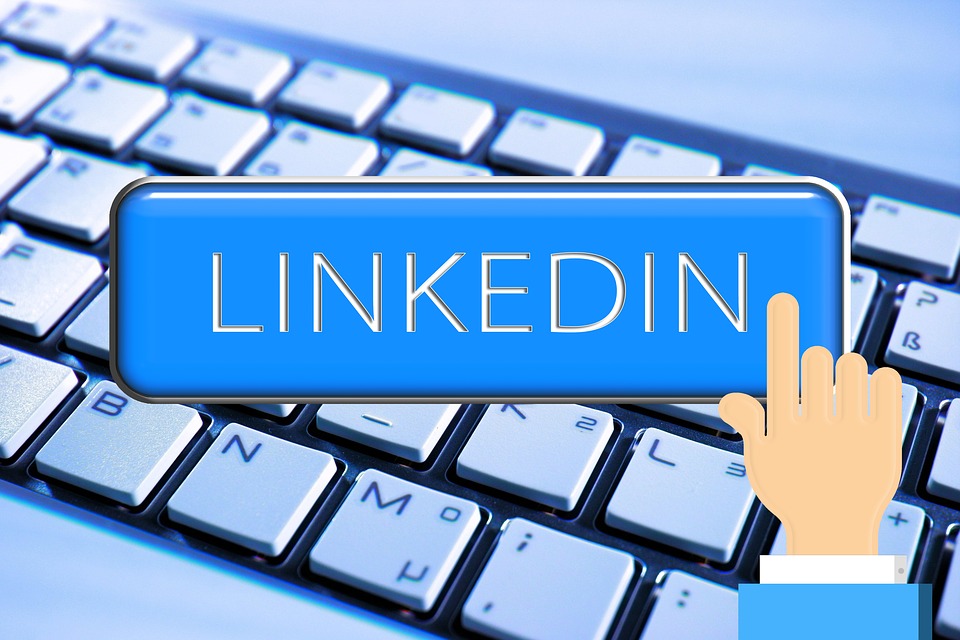 Facebook isn't the only social media network where you can attract high-quality B2B leads for your commercial construction business. Although it generates the most traffic -- more than 2.2 billion unique visitors each month -- there are other, just as effective social media networks for this purpose. LinkedIn, for example, is designed specifically for businesses and professionals, so it offers a higher level of versatility for B2B lead generation. If you're thinking about using LinkedIn to generate B2B leads for your commercial construction business, though, there are a few things you should know.
Is LinkedIn Really Useful for B2B Lead Generation?

Absolutely! Statistics show that LinkedIn attracts more than a half-billion users each month. That's well under Facebook's monthly traffic, but that's still a substantial number of users to whom you can promote your B2B construction products or services.
B2B companies are also acknowledging the power of LinkedIn. According to Sumo, LinkedIn accounts for more than half of all social media traffic to B2B websites and blogs. Of course, that's more than Facebook and Twitter combined, attesting to the performance of LinkedIn as a lead generation tool.
Create a Company Page

Just like Facebook allows businesses to create a Page for their organization, so does LinkedIn. And by creating a Company Page, your B2B company will have a presence on the world's top social media network for businesses and professionals. So, how do you create a Company Page on LinkedIn?
To create a Company Page, visit LinkedIn.com and create an account under your own name. Once logged in, you can then click the work icon in the upper-right corner, followed by "Create a Company Page." LinkedIn will ask you for some basic information about your company, including its name and desired URL. When finished, tick the verification box and choose "Create page" at the bottom.
Complete the 'About Us' Section of Your Company Page
The "About Us" section is the single most important element of your LinkedIn Company Page, so don't overlook it. With your Company Page up and running, add a detailed and thorough description of your company's history and operations in this section. Prospects searching for a specific product or service may stumble upon your Company Page. If it doesn't accurately describe your company and instill trust and confidence in prospects, however, it won't attract many (or any) leads.
Make New Connections
When you get your identified projects from SalesLeads: names, titles, email address and more, a great way to keep critical information in front of B2B prospects is to connect on LinkedIn. Search their name, verify the name with the company name and send an invite with a personal note. If you've used LinkedIn before, you know sometimes the invite isn't accepted. A great way to work around that is to 'Follow' the contact. Now you can keep track of any news the prospect shares on their LinkedIn page.
Get the Sales Navigator Tool
To take full advantage of the B2B lead generation power of LinkedIn, you should consider upgrading your account so that you'll have access to the platform's Sales Navigator tool. Available here, Sales Navigator is an all-in-one tool that's allows you to find and reach prospects more easily. Perhaps the greatest feature of this premium tool is its ability to search for specific users based on various criteria such as keywords, industry, name, geographic location, relationship, education, profile language, company type, company size, job title, years of experience and more.
As a B2B sales rep, you probably have a good understanding of your company's target audience. Think about who is typically interested in buying your B2B commercial construction company's products or services, and use LinkedIn's Sales Navigator tool to find them on the social media network. This tool alone should allow you to build a reasonably sized list of targeted prospects to whom you can reach out with your sales offer.
Publish High-Quality Content on Your Profile

To succeed on LinkedIn, you'll need to fill your profile with high-quality content that's relevant to your target audience. Many users fail to create high-quality content on LinkedIn. One report found that only 0.2% users have published an article on their profile. To attract more B2B leads using this marketing channel, log in to your LinkedIn profile and publish engaging, high-quality articles. Keep in mind that LinkedIn doesn't allow users to publish articles on Company Pages. Rather, you'll need to publish articles on your personal profile. You can include your job title and company under the employment section for your profile, however, thereby using it to attract B2B leads for your commercial construction company.
Make Newsworthy Updates on Your Company Page

Although you can't publish articles on your LinkedIn Company page, you can publish updates here. This is done by clicking the "Me" icon at the top of your LinkedIn profile, followed by choosing your Company Page and then the "Updates" tab. From here, you click "Updates" to add text, photos or videos to your Page. Try to get into the habit of making at least one newsworthy update on your Company each week. This shows prospects that your B2B construction company is active on LinkedIn, so they'll feel more inclined to connect with you regarding products or services that you sell.
Follow Up With Prospects

It's important that you follow up with prospects after securing them as a lead on LinkedIn. According to QuickSprout, 44 percent of sales reps never follow up with prospects after making the initial contact. That's pretty alarming considering that it often takes three or more communications to convince a B2B prospect to make a purchase.