Posted On Tuesday, October 30, 2018 by SalesLeads, Inc.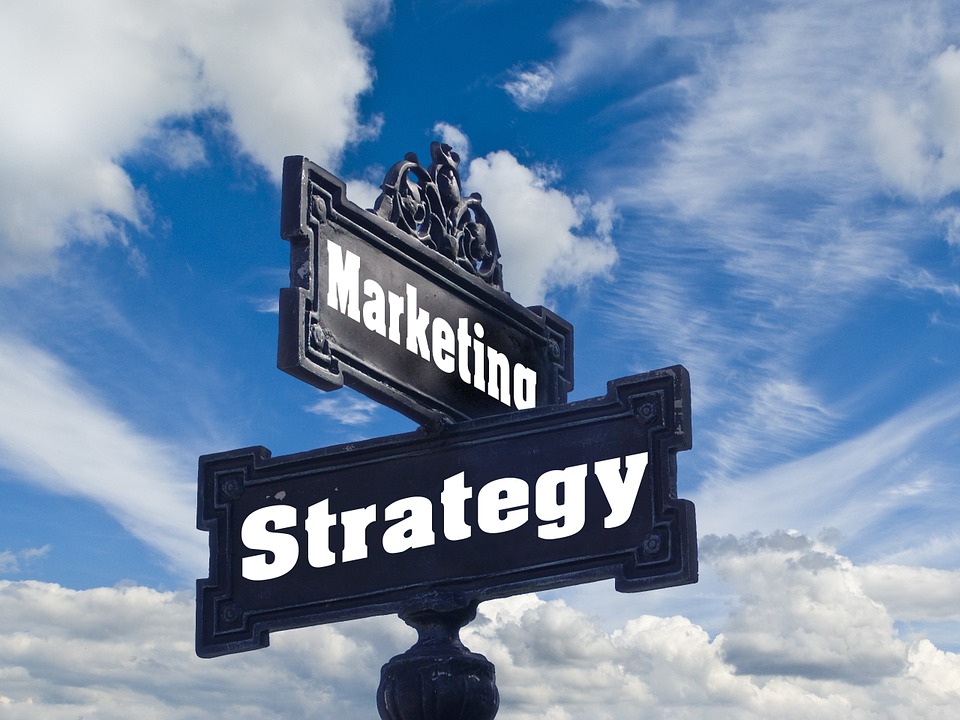 Marketing is essential to the success of facility signage companies. Defined as the act of promoting and selling products or services (or both), it connects signage companies with their intended audience…facilities. If a commercial sign company doesn't market its products or services, they'll probably experience few or no sales. This is because marketing spreads the word about the signage company and what it offers, thereby educating prospects and encouraging them to make a purchase. But there are different types of marketing strategies, nearly all of which can be categorized as either inbound or outbound. So, what's the difference between inbound and outbound marketing, and which strategy is right for your commercial signage company?
Outbound Marketing Explained
Also known as interruption marketing, outbound marketing refers to any promotional strategy that's first initiated by the signage company rather than the prospect or customer. With outbound marketing, a commercial sign company or one of its employees makes the initial contact with a prospect. A common example of outbound marketing is cold calling. As you may know, cold calling involves calling a prospect with whom you've had no prior contact. It's considered a form of outbound marketing because the prospect hasn't contacted your signage company, nor has he or she expressed direct interest in buying your company's products or services.
In addition to cold calling, other examples of outbound marketing include the following:
Direct mail
TV commercials
Radio commercials
Email marketing (assuming the prospect hasn't contacted your company)
Print media
Trade shows
Benefits of Outbound Marketing
Outbound marketing offers several benefits for signage companies. For starters, it requires less work to create and manage an outbound marketing campaign than an inbound marketing campaign. With cold calling, for example, you can create a list of industrial and/or commercial prospects and then call those prospects without waiting for them to contact you first. With direct mail, you can purchase various size postcards, letters or other odd-size pieces that are mailed directly to commercial prospects.
Another benefit of outbound marketing is increased brand recognition. Even if a commercial company doesn't buy your signage product or service after encountering one of your outbound marketing messages, he or she will still be exposed to key brand elements of your company, including its name, logo, slogan, color scheme, pictured signage examples and more. Over time, exposure to these brand elements will help your company create a stronger and more memorable brand.
So how can you make your investment work the best for you? You may already have a list to start from, make sure to ask yourself the age and accuracy of the list. If you're not sure, then it's time to invest in SalesLeads' Sales & Marketing Intelligence.
Our Sales & Marketing Intelligence consists of high quality contact information so you can target exactly those who you want to buy your commercial signage. This is not a general database, SalesLeads focuses on working with you to identify the profile you want to duplicate. Think about your best commercial sign customers…tell us about it.
Next, our data engineers use intelligent filters to extract those companies and contacts that fit the profile. We'll verify the company information for you ensuring the best results possible. And finally, get the data delivered the way you want it so it can easily be imported into your CRM system.
Inbound Marketing Explained
Inbound marketing, on the other hand, is defined as any promotional strategy in which a company seeks to attract prospects and customers. It's considered an indirect form of marketing, as it doesn't involve directly advertising a product or service to prospects. Instead, inbound marketing is performed with the intention of attracting prospects to your signage company naturally. Inbound marketing has become an increasingly popular strategy among signage companies in recent years. According to the Content Marketing Institute (CMI), B2B marketers use an average of 13 different inbound marketing channels to promote their products or services.
Common examples of inbound marketing include the following:
Search engine optimization (SEO)
Blogging
Video marketing
Social media marketing
Content marketing
Publishing press releases
It's important to note that inbound marketing isn't necessarily the "opposite" of outbound marketing. The opposite of outbound marketing is actually permission-based marketing, which involves seeking a prospect's permission before you communicate with them.
Benefits of Inbound Marketing
Like outbound marketing, inbound marketing offers several benefits for commercial signage companies. Statistics show, for example, that it costs 61% less to acquire B2B leads using inbound marketing than outbound marketing.
If your signage company relies on leads to generate sales (which most B2B companies do), you may find that inbound marketing is a more cost-effective solution.
Inbound marketing also allows commercial signage companies to acquire customers -- not just leads -- for less than outbound marketing. According to the State of Inbound Marketing report,
it costs $14 less for a signage company to acquire a facility customer using inbound marketing than outbound marketing.
A benefit of inbound marketing that's often overlooked is its ability to project commercial signage companies as an authority. With inbound marketing, commercial signage companies typically attract prospects and customers using high-quality, targeted content. Upon reading or accessing this content, prospects will view the signage company as being a leader in its respective field. This can lead to more word-of-mouth referrals, further assisting the company in its growth and expansion.
The Bottom Line on Inbound vs Outbound Marketing for B2B Companies
Now that you know the differences between inbound and outbound marketing, you might be wondering which one is right for your commercial sign company. As previously mentioned, they both offer unique benefits. Outbound marketing is generally easier and is particularly useful for increasing brand recognition, whereas inbound marketing costs less and delivers higher-quality leads. Because of this, it's recommended that you include both strategies in your sign company's marketing efforts.