Posted On Thursday, April 25, 2019 by SalesLeads, Inc.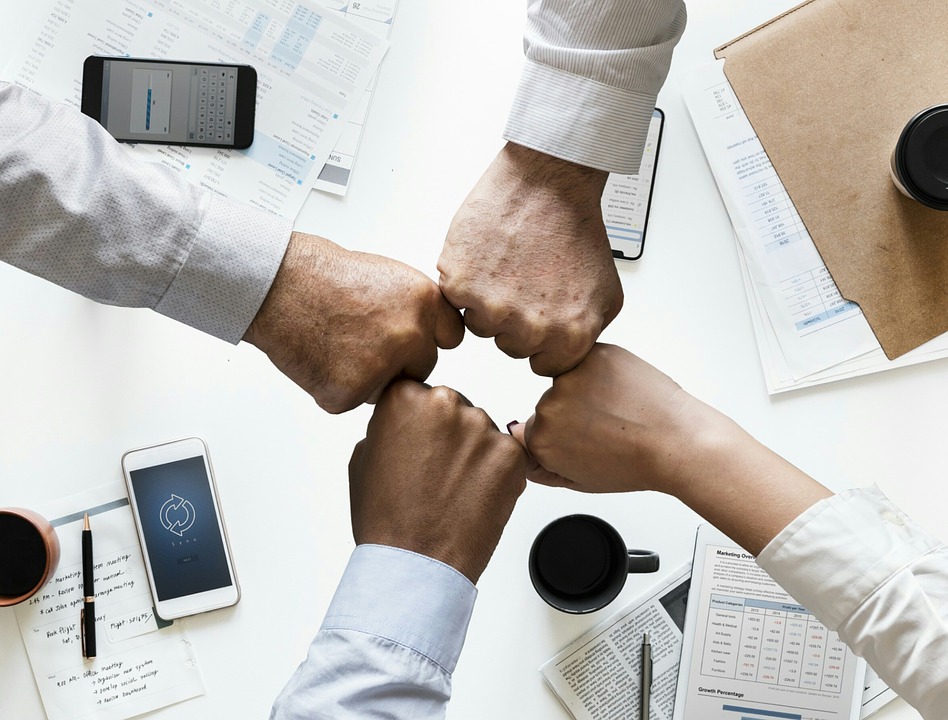 If you're looking to generate more sales for your HVAC company, you should consider account-based selling. Upon hearing the term "account-based selling," some sales reps assume it means selling to specific accounts, but this isn't necessarily true. Account-based selling actually refers to a sales strategy in which each prospective buyer is treated like a unique market. Rather than approaching all buyers with the same sales pitch, for example, you can use account-based selling to customize your approach, allowing for higher conversion rates. To succeed with account-based selling, though, you should follow these seven tips.
#1) Identify Your HVAC Company's Buyers

Because it requires to treat each buyer as a unique market, you must identify your company's buyers to perform account-based selling. In other words, assess your HVAC company's past sales to determine who typically purchases your products or services. Look at the gender, age, location and average transaction value of your HVAC company's past customers.
#2) Research Buyers Before Contacting Them

Before contacting buyers to pitch your HVAC company's products or services, use social media and other tools such as SalesLeads' Sales & Marketing Intelligence database to research them. The more information you know about a buyer, the greater your chance of convincing the buyer to make a purchase. If you know the location of a buyer, for instance, perhaps you can provide him or her with case studies highlighting the effectiveness of your HVAC company's products or services for other buyers in the same region.
#3) Focus on Value Proposition

Value proposition is an essential element of account-based selling. As you may already know, value proposition means explaining the value of your HVAC company's product or service to a buyer. During your sales calls, tell the buyer how your product or service can improve or otherwise enhance their own business's operations. Assuming you've done your research on them, you should have a general idea of what a buyer is looking to purchase. You can then apply this information to your account-based sales strategy by pitching a relevant product or service to the buyer. The key thing to remember is that you must explain the value and benefits of the product or service to the buyer. Otherwise, it's unlikely he or she will purchase it.
#4) Don't Give Up When Calling Buyers

A common mistake HVAC sales reps make in their account-based sales strategy is attempting to call buyers just once or twice. After a sales rep fails to reach a buyer over the phone, he or she may give up and move on to the next buyer. According to HubSpot, it takes 18 call attempts to reach a typical heating, air conditioning buyer. If you give up after the first or second attempt, you'll forfeit a significant number of potential sales. So, be persistent by making multiple calls to buyers. And when a buyer doesn't answer, leave a short voicemail asking him or her to return your call. If you're persistent and don't give up after the first or second attempt, you'll reach more buyers and, therefore, generate more sales.
#5) Ask Buyers Questions

When talking to heating and air conditioning buyers, remember to create a two-way dialogue by asking buyers questions. For example, you can ask buyers about their business and its goals or objectives. Why does this matter? Asking questions engages buyers, meaning they'll focus their attention on the conversation. As a result, you'll have an easier time converting HVAC buyers and generating sales.
Furthermore, you can gain a deeper level insight into buyers' needs by asking them questions. If a HVAC buyer rejected your offer, ask him or her why they aren't interested in making a purchase. Maybe the buyer believes the price is too high, or perhaps the buyer is planning to purchase a competitor's product or service.
#6) Use Multiple Communication Channels

Don't rely on a single channel to communicate with buyers. Account-based selling involves a custom sales approach to each heating, air conditioning buyer -- but not all buyers use the same communication channel. Therefore, you'll need to explore multiple channels on which to communicate with buyers. In addition to phone, try communicating with buyers via email or live chat. You can use older and more traditional communication channels like direct mail and face-to-face meetings. The bottom line is that you need to use multiple communication channels in your account-based sales strategy.
#7) Leverage the Right Sales and Marketing Tools

Account-based selling is more methodical than conventional, more generic sales approaches. It requires you to treat each buyer as a unique market, meaning you'll have to adjust your approach depending on the HVAC buyer and his or her needs. There are tools available, however, that can help you tap into the power of account-based selling. Customer relationship management software (CRM), for example, can track buyers through the sales process, all while placing this data in a single and convenient interface.