Posted On Thursday, August 29, 2019 by Evan Lamolinara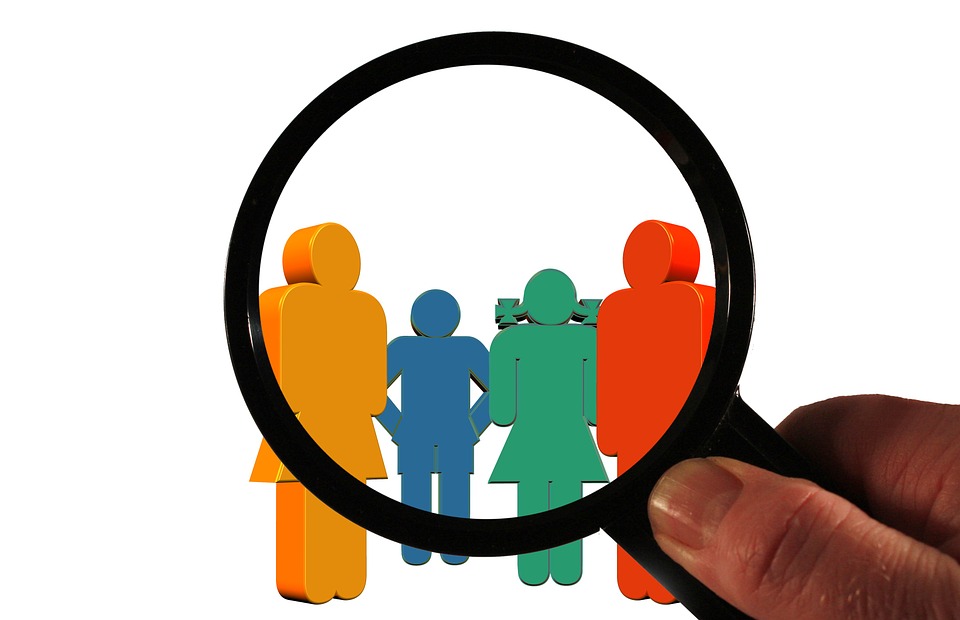 Does your B2B company offer stellar customer service? According to a survey conducted by Accenture, three-fourths of the top B2B sales reps say customer experience will become more important in the years to come. Even if your B2B company sells a product (not a service), you can't ignore the value of excellent customer service. With poor customer service, as a sales manager, you may encounter one or more of the following problems. In the end, it will affect your company's ability to attract and retain buyers.
Fewer Referrals

The number of referrals your B2B company acquires is directly influenced by its customer service. One report found that 65% of B2B companies with a referral program believe referrals are crucial for generating sales. If as a sales manager, you realize your B2B company fails to deliver excellent customer service, existing buyers probably won't refer new buyers to your B2B company. In fact, they may discourage other prospective buyers from engaging with your B2B company. To maintain a steady flow of new referrals for the sales team to work on, you must provide all buyers, big and small, with top-tier customer service.
Loss of Trust and Credibility

Your B2B company will lose both trust and credibility if it consistently delivers poor customer service. When a buyer contacts your company with a question or concern, he or she expects a timely and professional response. Failure to respond to the buyer's inquiry may lead him or her to question your B2B company's credibility. At the same time, the buyer will lose faith in your B2B company's ability to live up to its promises, even if your sales reps do. All of these factors will have a ripple effect that leads to fewer opportunities and sales.
Negative Reviews

Not surprisingly, poor customer service often leads to negative reviews. According to reviewtrackers, customers are 21% more likely to leave a review after a negative experience than a positive experience. Whether a customer publishes the negative review on your B2B company's Facebook Page, Google My Business profile or elsewhere, it will likely deter other prospective buyers from engaging with your B2B company. Before contacting your B2B company to inquire about its products or service, a prospective buyer may conduct a search on your company, and the negative reviews will be one of the first things they see online.
If the buyer discovers a consistent amount of negative reviews, he or she may choose a competitor from which to purchase their desired products or services. This creates obstacles for your sales reps uncovering new sales leads. They will have to rely on their own efforts along with combating the negative reviews in order to have a chance at selling the sales lead. As a sales manager, you'll be spending more time on saving what sales opportunities you currently have instead of uncovering new ones.
Higher Churn Rate
Another way in which poor customer service can affect your B2B company's sales is a higher churn rate. Also known as turnover rate, churn rate is a performance metric that refers to the percentage of buyers who stop purchasing products or services from your B2B company during a given time frame. If your B2B company lost 300 of its 1,000 buyers last month, for example, your B2B company's churn rate for that month would be 30%. While numerous factors can affect churn rate, few hold as much weight as customer service. The better your B2B company's customer service, the lower its churn rate will be. Conversely, poor customer service typically results in a high churn rate.
Higher Sales Costs

Poor customer service can even lead to higher sales costs. Statistics show that it costs five times more to acquire a new buyer than it does to retain an existing buyer. With poor customer service, existing buyers will likely leave your B2B company -- as revealed with a higher churn rate -- thus forcing your B2B company's sales reps to seek new buyers. For a cost-effective sales process, you must provide positive customer service that encourages buyers to stay with your B2B company.
More Refund or Chargeback Requests

Buyers are more likely to request refunds or even chargebacks if they have a negative experience with your B2B company. If a buyer has a problem with a product, he or she may reach out to your B2B company for assistance. And if your B2B company doesn't respond in a timely manner, the buyer may proceed to request a refund or chargeback, the latter of which is particularly damaging to your B2B company's ability to generate sales. If your B2B company acquires too many chargebacks, credit card "merchants" may drop you, meaning your B2B company will no longer be able to accept credit card payments from buyers.
Tips to Improve Your B2B Company's Customer Service
As a sales manager, it's critical for you to know the impact of poor customer service, you might be wondering what steps you can take to improve your B2B company's customer service. First and foremost, your sales reps can focus on creating personalized communications with buyers. Whether you're contacting a buyer by phone, email or direct mail, there are ways to personalize your B2B company's communications. Addressing the buyer by name, for instance, offers a more personalized experience that resonates with buyers.
You can also improve your B2B company's service by seeking feedback from existing buyers. A simple satisfaction survey can reveal areas in need of improvement. Just send buyers an email survey asking them about their experience. Or for a more personal touch, have your sales reps deliver it personally and work on it together. This way your sales reps can begin to work on any issues immediately. The customer will once again know that they are valued. 
Now that you've got a handle on customer service, any new customers that come in will be taken care of. Add new customers faster with SalesLeads' project reports. These are identified projects that will help your sales reps gain new opportunities further down the sales funnel. Give it a try with a few project reports for your sales reps to call from. It's a great way to keep the sales moving forward.