Posted On Monday, February 18, 2019 by SalesLeads, Inc.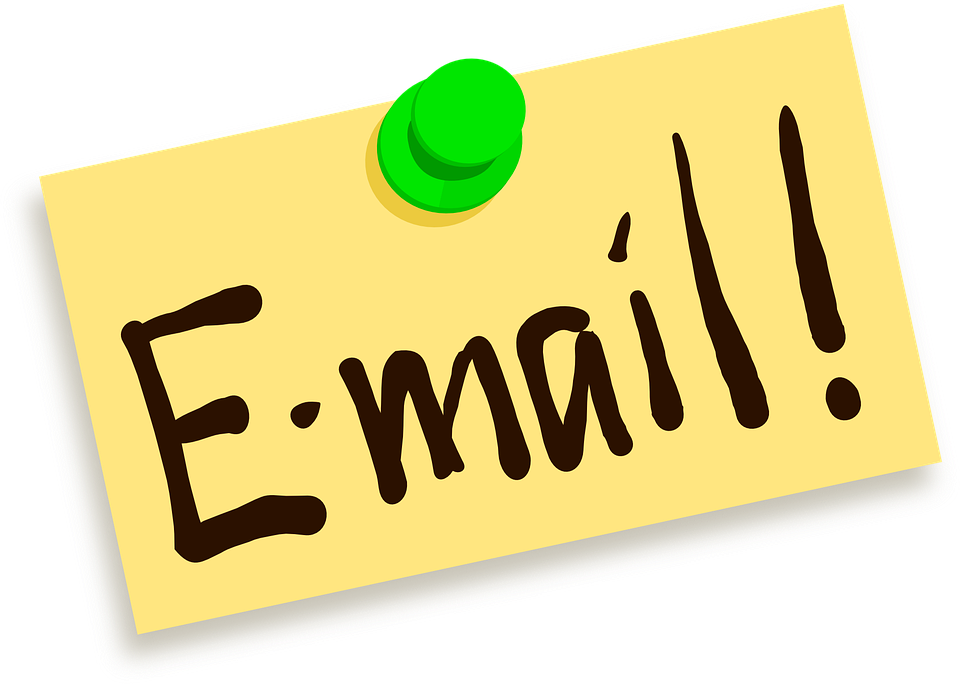 Used by nearly half of the global population, email has become the preferred communication channel by industrial & commercial buyers. It's easier and more convenient for buyers to communicate with engineering firms using email than by phone, online chat or other methods. Perhaps this is why 59% of engineering firms say email marketing generates the most revenue out of all marketing strategies, according to WordStream.
But if you're planning to cold emails to attract leads and generate sales, you'll need to harvest email addresses from your target audience, industrial and commercial companies. Cold emails are unique because they are sent to users who haven't communicated with your business in the past. As a result, prospective customers won't provide your engineering firm with their email address. You'll have to proactively search for their email addresses so that you can target them with cold emails. Now for the million-dollar question: "How do I find email addresses for my engineering firm's cold emailing strategy?
Check Business Websites

You can start by scanning the business websites of prospective customers to see if their email address (or addresses) is listed. Most businesses display their email address on one three areas of their website:
Contact Page: Look at the website's navigation menu to see if it contains a contact page. If so, visit this page to see if the business's email address is listed. You may be able to find other ways to contact the business on this page, such as phone, fax or online chat.
About Us Page: Even if a website doesn't have a contact page, it may have an about us page with the business's email address. The about us page is particularly useful for researching the background of prospective customers before pitching them your company's product or service.
Bottom of Website: Finally, a business may post its contact information, including email address, at the bottom of their website as part of their site's template or theme.
Check all three of these locations to find a prospective customer's email address on their business website.
Facebook Page

Being the world's most widely used social media network, it shouldn't come as a surprise to learn that Facebook is an excellent tool to find email addresses for your engineering firm's cold emailing strategy. According to Hootsuite, more than 80 million small- and medium-sized businesses have a Facebook Page.
Not to be confused with a profile, a Facebook Page is a digital presence for industrial businesses and commercial organizations on the social media network of its namesake.
To find prospective customers' email addresses, search for their business's name on Facebook to see if they have a Page. If so, visit their Page and check the "About" section to see if their email address is listed.
LinkedIn
Since it focuses strictly on businesses professionals, LinkedIn is particularly useful for harvesting industrial and commercial prospective buyers' email addresses. The social media network even has a nifty export tool that allows you to pull the email addresses of all your contacts. This is done by clicking the "My Network" tab from the main screen, followed by "Connections." From here, click the gear icon and choose "Export LinkedIn Connections." Finally, choose the file type in which you'd like the data to be exported, such as ".CSV." LinkedIn will then export your contacts' information, providing you with a single document containing the names, email addresses, phone numbers and other information of your industrial contacts.
Hunter Tool

There's actually a tool that can help you harvest email addresses for your engineering firm's cold emailing strategy: Hunter. Available by clicking here, it automatically scans the internet while searching for email addresses associated with a business's name and official website. To use the Hunter tool, just enter the name of a business and the URL of its website. Within seconds, it should reveal possible email addresses for that business. If Hunter doesn't find any email addresses, it may return a "best guess" instead. You can gauge the accuracy of these results, however, by looking at the confidence score.
The higher the confidence score, the greater the chance that the email address is legitimate and worth pursuing in your engineering firm's cold emailing strategy.
Search for a Name or Get Industrial Project Reports or Industrial Leads
One of the most effective ways to get high quality email addresses, phone numbers and contact names with titles is through SalesLeads. If you are looking for a name or specific information about a contact at a company, SalesLeads offers a 'Search' feature where you can specifically search for a specific name or a bunch of names.
If you're looking for something more, such as a leads or identified business projects, SalesLeads offers a service where our researchers uncover current and active industrial projects. This means you get to find out what the project is all about prior to calling or emailing the contact person(s). Now you have information to reference and have a productive conversation that can lead to an appointment for your engineering firm's services.