Posted On Monday, January 14, 2019 by SalesLeads, Inc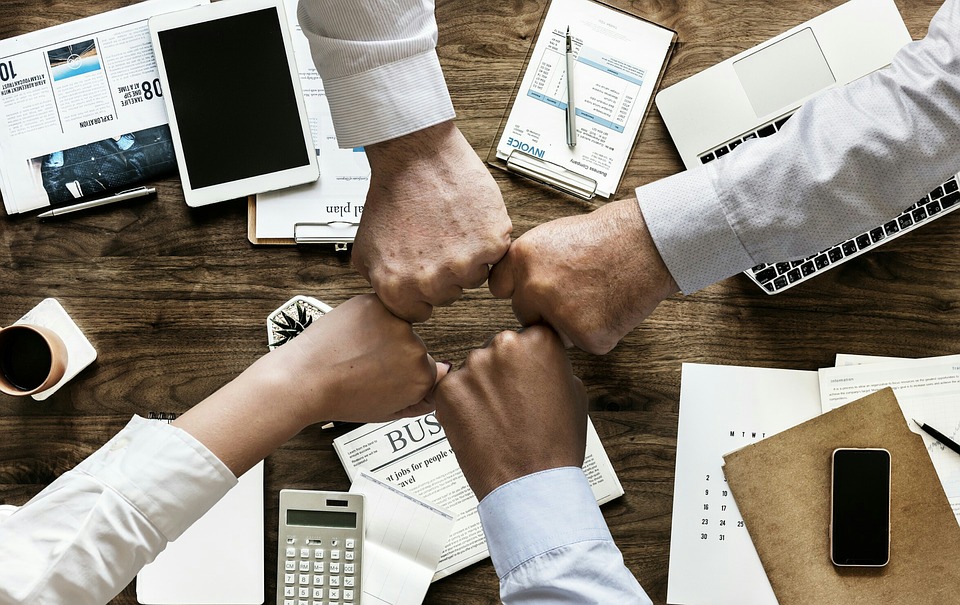 Although there are exceptions, most buyers for structured cabling won't make a purchase during the first communication with your company's sales team. According to Salesforce, it takes an average of six to eight communications to generate a lead, and even then your sales team must still nurture the lead to convert them into a paying customer. You'll have an easier time converting prospects, however, using the right sales cadence.
By definition, a sales cadence is the sequence of events in which a sales team communicates with prospects. Rather than reaching out to prospects at random times using random channels, sales reps should follow a more methodical approach to increase their chances of success. Here are 10 tips to help your telecommunications cabling infrastructure company create a successful sales cadence that drives sales.
#1) Use No More Than 12 Steps
When creating a sales cadence for your structured cabling company, avoid using more than 12 steps. Your sales cadence can contain fewer steps, but more than 12 may discourage prospects from interacting with your company. Research shows that sales cadences with eight to 12 steps offer the highest conversion rate, so follow a similar approach with your company's sales cadence.
#2) Send Research and Educational Content First

The first step of your company's sales cadence should focus on educating prospects about structured cabling products or services. You don't need to directly advertise and promote your products or services. Rather, you should provide the prospect with educational material so that he or she can conduct their own research.
#3) Leverage Email as a Communication Channel
Don't forget to use email as a communication channel in your company's sales cadence. According to Statista, 83% of B2B buyers prefer email over other communication channels.
It's easier, faster and more convenient for structured cabling buyers to use email than other communication channels. And failure to include email in your company's sales cadence may discourage them from purchasing your products or services.
#4) Combine Email with Phone
Even though email is the preferred communication channel among structured cabling buyers, you should still use other channels in your company's sales cadence, including phone. In fact, you can call and email prospects at the same time. If a prospect doesn't check his or her email, they may answer the phone. Conversely, prospects who don't answer their phone may check their email.
#5) Contact Prospects on the First Day
In telecommunications cabling infrastructure sales, the early bird gets the worm. A report published by HubSpot found that the best time to contact a new prospect is within five minutes of acquisition. The longer you wait to reach out to a prospect, the lower your chance of converting the prospect into a customer. Therefore, your company's sales cadence should include contacting prospects on the first day.
#6) Space Out Your Communications
What does it mean to "space out your communications?" Basically, you want to wait some length of time between contacting a prospect. If you contact a prospect on the first day, for example, consider waiting until the third day to contact them again. Constantly calling and reaching out to prospects day after day isn't effective at driving sales. It has the opposite effect by overburdening prospects and discouraging them from purchasing your company's products or services.
#7) Leave a Message If You Don't Reach the Prospect
If your sales team doesn't reach a prospect, make sure they leave a message. Sales reps won't always reach a prospect, regardless of which channel they use. Leaving a message, however, increases awareness for your company and drives prospect/customer engagement.
#8) Listen to Prospects
A common mistake telecommunications cabling infrastructure companies make with their sales cadence is focusing strictly on pitching their product or service and not allowing the prospect to speak. A report by HubSpot, however, found that structured cabling buyers want you to listen to their needs. Whether it's a phone call, email, social media or any other communication channel, sales reps should create a two-way dialog with prospects.
#9) Monitor Response Rates of Communication Channels
Determining which communication channels work best is essential to creating an effective sales cadence. As previously mentioned, email is the preferred communication channel among B2B buyers. However, some companies may experience different results. This is why it's important to monitor the response rates of your communication channels. Using this information, you can focus on channels that generate the most responses by prospects.
#10) Create Multiple Sales Cadences for Different Types of Accounts
You don't have to use a single sales cadence for all prospects. It's perfectly fine to create several sales cadences, each of which is customized for a specific type of account. To do this, segment your prospects into several groups based on various criteria like budget or quality. Next, create a custom sales cadence for each of these groups. With a customized sales cadence, prospects are more likely to engage with your company and purchase its products or services.
You can even create a sales cadence for the project reports you get from SalesLeads. Project Reports are identified projects that are prime for you to call and begin a sales cadence.
Why would you want it to have its own sales cadence?
The project reports contain information about the project uncovered by our researchers. The project report is specifically geared toward facilities and are exactly what you need in order to get into the sales cycle quickly…contact name, direct phone and direct email. One of the best ways to experience the quality of the project reports is to open up a free account.