Posted On Monday, January 28, 2019 by SalesLeads, Inc.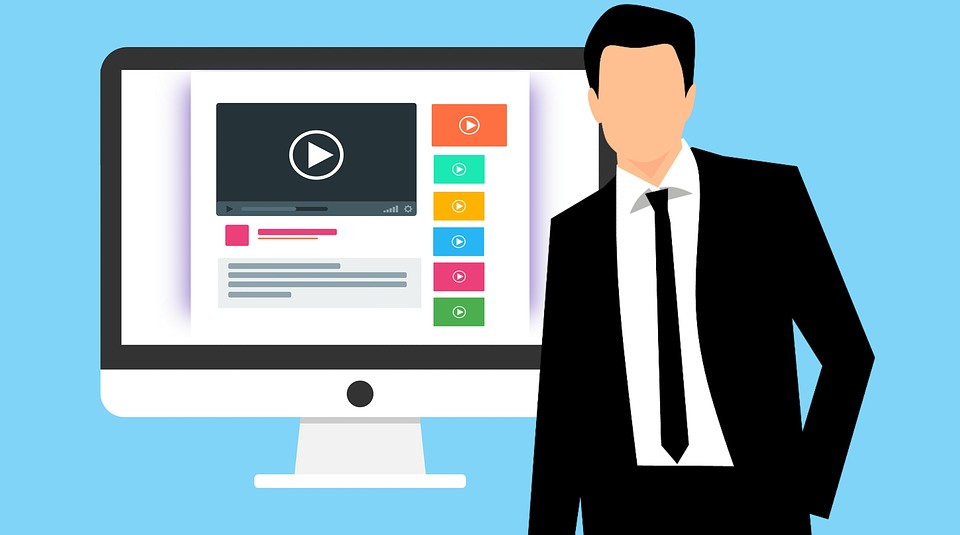 Is your forklift company using video to connect with prospects and nurture them through the sales process? Statistics show that 77% of material handling sales reps say video is an effective content marketing tool, with 81% of companies currently using it in their overall marketing and sales efforts. But there's a right way and a wrong way to use video marketing to promote your forklift company. If you're struggling to generate conversions with video, consider the following 10 tips to step up your forklift company's video marketing strategy.
#1) Get Viewers Attention in 3 Seconds or Less

The first three seconds of your forklift videos are critical. If you don't capture viewers' attention in just three seconds, there's a good chance they'll stop watching your video. Therefore, you should design your forklift videos with an attention-grabbing opening that entices viewers to continue watching. Some companies open their videos with a question, while others use flashy graphics. Regardless, you need to "hook" viewers into watching your forklift videos by creating an attention-grabbing opening in the first three seconds.
#2) 60 to 90 Seconds for Facebook Videos

When creating promotional forklift videos to share on your company's Facebook Page, aim for a length of 60 to 90 seconds. According to research cited by Animoto, 60- to 90-second videos receive the strongest user engagement rates on Facebook. The study found that videos of this length shared on Facebook outperformed 90- to 120-second videos as well as 30- to 60-second videos.
#3) Include Brand Imagery
Don't forget to include brand imagery in your forklift videos. Generating sales is just one goal of video marketing. Another goal is increased brand recognition. As more people watch your forklift company's videos, they'll begin to remember who your company is and what is unique about your forklift -- but this only works if you include your forklift company's name, logo, colors and other brand imagery in your videos.
#4) Add a Call to Action
No forklift marketing video is complete without a strong call to action (CTA). Somewhere in your videos, you need to include a message that instructs viewers on how to take the next step. Perhaps it's calling your forklift company's sales department, or maybe it's clicking a link to a landing page that includes pictures and specifications about the forklift. Either way, include a clear and concise CTA in your forklift videos so that viewers know how to take next step and proceed with the conversion process.
#5) Create Product Videos
Try creating and sharing forklift videos demonstrating how your forklift works. Statistics show that 95% of people watch forklift training videos during the research stage of the buying cycle. Not only is it easier to watch a video about how to operate a forklift than it is to read an article about the forklift, but it's also more accurate. Forklift training videos show exactly what a product looks like and how it works, thereby assisting prospects with their purchasing decision.
#6) Make Sound Optional for Facebook Videos

Did you know that 85% of videos shared on Facebook are watched without sound? In other words, most Facebook users simply watch videos on the social media network with their speakers turned off. As a result, you should make sound optional when creating videos for Facebook. If the message of your video is conveyed with audio, you may struggle to generate clicks, leads and conversions.
#7) Stay Active on YouTube

Each day, about 5 billion videos are watched on the Google-owned video platform YouTube. With its ability to reach more than eight in 10 adults in the United States, it's a powerful platform on which you can reach new prospects with your sales messages. By staying active on YouTube, you'll experience greater results with your forklift company's videos.
#8) SEO Your Videos

Another way to step up your forklift company's video marketing strategy is search engine optimization (SEO). The term SEO has become synonymous with optimizing material handling websites for higher search rankings. However, it can also be used to achieve similar results with forklift videos, encouraging your company's videos to rank higher in search engines like YouTube and Google. SEO encompasses a wide range of optimization techniques, including the use of relevant titles, descriptions and keywords as well as building backlinks to your videos.
#9) Add Captions to Videos

Why should you add captions to your material handling company's videos? Well, we've already stated that 85% of Facebook videos are watched without sound. With captions, users can understand the meaning of your forklift company's videos by reading the caption text rather than listening to the audio. Furthermore, captions provide text that search engines can read, so adding them may indirectly increase your forklift videos' search rankings.
#10) Measure Performance Metrics

It's important that you measure performance metrics when creating and sharing material handling videos on behalf of your forklift company. With that said, sales volume and conversion rate are just two of many performance metrics to watch. Others include average watch time, traffic source, audience retention, likes and comments.
Now that You've Created a Forklift Video, Who's Going to Watch?
Your forklift company put together a great video that shows the capabilities of your forklift line, and instructions on how to best utilize the forklift. Now you need an audience to watch your brand new video.
Here are 2 ways to capture an audience:
1.  Project Reports – SalesLeads' Project Reports are identified projects or leads, where warehouse, manufacturing or distribution centers are expanding their business. Use the provided content to gain insights along with contact names, direct phone numbers and email addresses. Create a single or multiple campaign inviting them to watch your forklift video. It's a great way to help them move through the sales cycle faster.
2.  Custom List that Reflects Your Best Customer(s) – SalesLeads' can create a targeted list with accurate information to help you target a particular industry, area or characteristics.