Posted On Wednesday, January 16, 2019 by SalesLeads, Inc.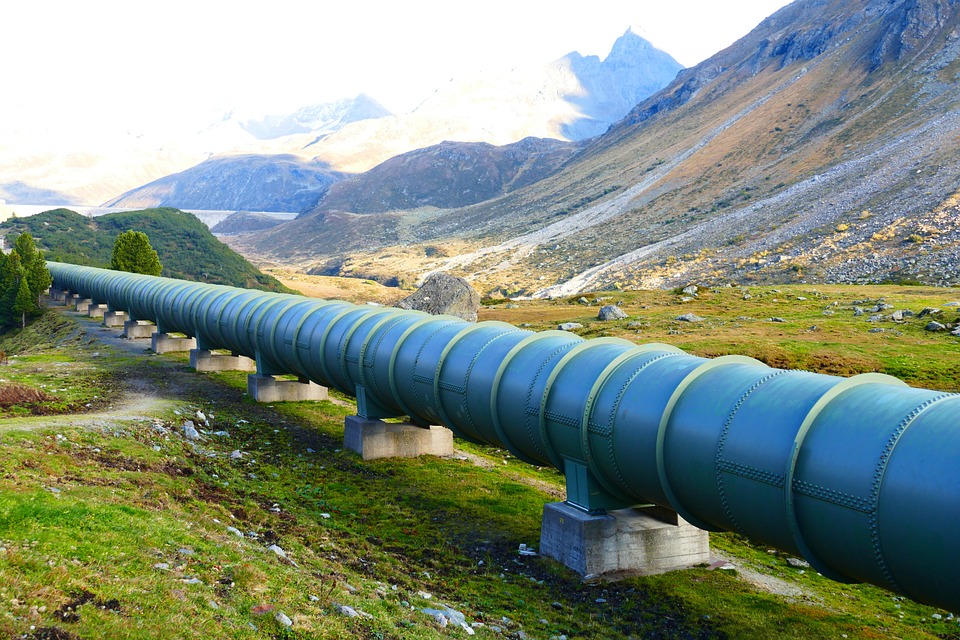 Selling a B2B product or service requires a different approach than selling a B2C product or service. With your company's target audience being other industrial businesses, you'll have to work a little harder to convince them that your product or service is a smart financial investment. Otherwise, they'll move on, never to be seen or heard from again. This is where a sales pipeline comes into play. With a sales pipeline, you can segment leads, prospects, referrals, sales-qualified leads (SALs) and customers, allowing you, the contractor, to nurture them through the sales process. But how do you create an effective B2B sales pipeline that converts leads into customers exactly?
Share Educational, Informative Content Online
Creating an effective B2B sales pipeline requires a strong content marketing strategy. While you can publish and share content locally, such as sending direct mail to prospective buyers, online content typically yields the best results. Statistics show that 94% of B2B buyers use the internet to research products or services before buying them. As an industrial contractor, you can take advantage of this by sharing educational, informative content about your company's products or services online. Even if the content doesn't directly advertise your products or services, it will still spread awareness while improving your company's brand recognition in the process.
Reach the Right Users

It's important that you reach the right users during your sales calls and communication. According to a report published by the Harvard Business Review (HBR), an average of 5.4 upper-level executives must sign off on contractor services. Even if the lead or prospect whom you contact is an upper-level executive, he or she may have to discuss the deal with other executives. Only then will the prospect or lead have the authority to make a purchase on behalf of his or her company.
Keep the Top of Your Pipeline Full By Attracting New Leads

Some industrial contractors neglect to keep their sales pipeline full with new leads. After attracting a few hundred leads, they focus all their attention on nurturing those leads through the sales process. Lead nurturing is essential to creating an effective B2B sales pipeline, but you should constantly work to attract new leads. Without new, fresh leads in your company's sales pipeline, you won't have any prospective buyers to nurture after those currently in your pipeline have passed.
Project Reports are Leads or Identified Projects
When there is a lull in filling the pipeline, or if the leads in your pipeline are not moving along as quickly as you had hoped, SalesLeads can help by providing you with identified projects that can potentially be put in and move through the sales funnel quickly.
Each project report contains information on what the opportunity is all about. You'll also receive the contact names associated with the project along with their direct email and phone number. Request a few project reports to call and experience it yourself.
Get on LinkedIn
There's no better time than now to expand your company's sales strategy to LinkedIn. Facebook typically offers the strongest sales-driving benefits for B2C companies. However, no social media platform is more effective at driving B2B sales than LinkedIn. According to research cited by LinkedIn, four out of five of all B2B leads are generated through LinkedIn, and roughly 79% of professional B2B marketers say the social media platform is an effective source of high-quality leads.
Ask Around for Referrals
You can use referrals to prevent your contracting sales pipeline from running dry. HubSpot says that that referral leads yield 30% higher conversion rates as well as a 16% higher lifetime customer value (LCV) than conventional non-referral leads. When you come across a customer who's satisfied with your company's installation or product performance, ask them for referrals. The great thing about referrals is that you can mention the customer's name when contacting these new leads. But remember, online recommendations are important too. When they are researching your contracting business, they will want to know who else believes your services are of high quality. When they view the recommendations, your referral just got stronger.
Keep Your Pipeline Moving
A stagnant sales pipeline won't offer any benefit for your company. To succeed with your industrial contracting sales effort, you must keep your sales pipeline moving. In other words, don't allow prospective buyers to sit in any stage of your sales pipeline for too long. If a lead has been stuck at the top of your sales pipeline for several weeks, contact him or her to see to try and advance them to the next stage.
Prioritize Email Communications
You can use a variety of channels to contact prospective buyers and nurture them through your company's sales pipeline. However, you'll probably experience the strongest response rate using email. Statistics show that 81% of B2B buyers prefer to communicate with industrial contractors using email than any other channel.
Use the Right Tools to Manage Your Pipeline

There are tools available that can help you manage your industrial contractor's sales pipeline. It's not uncommon for contracting companies to generate 100 to 10,000 new leads per month. While a high number of leads is beneficial in your sales effort, they can be tedious and difficult to manage. Thankfully, there are tools that can help you manage your sales pipeline. Customer relationship management (CRM) software, for example, is a robust tool that simplifies this otherwise tedious process. Using CRM software, you can keep track of all leads, prospects, SALs and customers. CRM software also provides marketing and sales features, such as email scheduling, customer messaging, sales analytics and more.