Posted On Wednesday, January 30, 2019 by SalesLeads, Inc.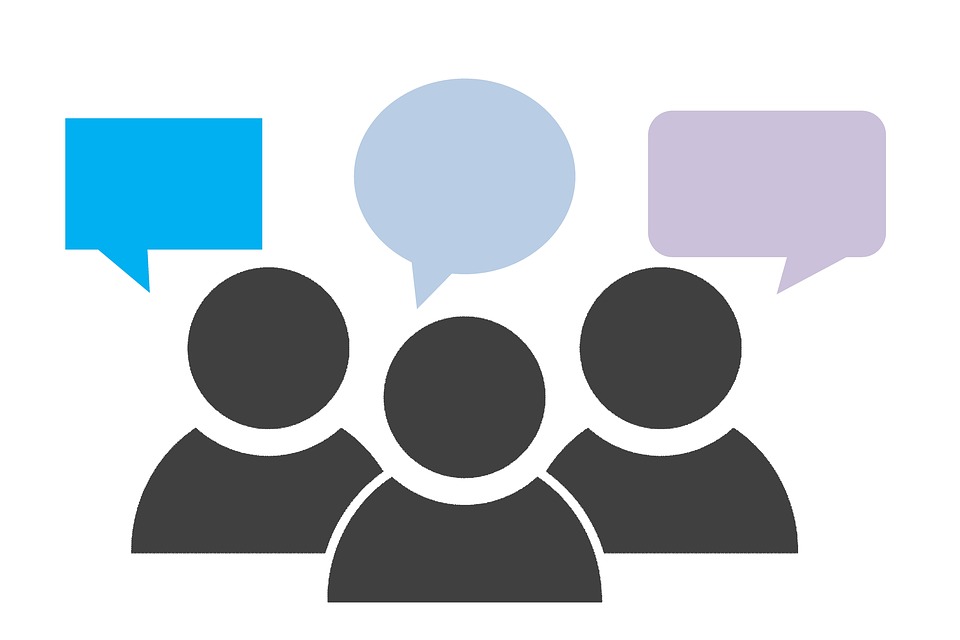 Are you using customer testimonials as part of your fluid handling company's sales strategy? If not, you should. Customer testimonials offer an unparalleled level of transparency into your company's products or services, allowing prospects to make better-informed purchasing decisions. Furthermore, statistics show that nearly two-thirds of facility and plant buyers say testimonials and reviews are valuable. While you can still advertise your fluid handling company's products and services using marketing messages that you create, leveraging the power of customer testimonials is an easy and effective way to boost pump, flowmeter or valve sales.
What Are Customer Testimonials?
A customer testimonial is a positive review of a company or its products or services that's created by an actual customer. Most customer testimonials are formatted as text, but keep in mind video testimonials are on the rise. If a customer has a positive experience with your company, for example, he or she may send you an email featuring a text-formatted testimonial. Some fluid handling companies also allow customers to submit reviews on LinkedIn, Better Business Bureau or their website, and with each positive review submitted, a new testimonial is displayed online and on the company's website.
While most customer testimonials are formatted text, they can include other formats as well. Video testimonials, for instance, have become increasingly popular in recent years, even for fluid handling suppliers. It's a more genuine and authentic way to convey a customer's positive experience with a company. The downside, however, is that video testimonials are more difficult to acquire than text testimonials. To capture a video testimonial, you must record a customer while he or she talks about the positive experience they had with your fluid handling company. However, even getting a few video testimonials about your fluid handling company will benefit your sales cycle.
The Benefits of Using Customer Testimonials in B2B Sales
Using customer testimonials can mean the difference between generating a sale and losing a customer to a competitor. According to a report published by Heinz Marketing, nine in 10 facility or plant buyers are more likely to buy a product or service after reading a customer testimonial about the product or service. This is because customer testimonials -- along with other positive customer reviews -- are unbiased. Any fluid handling company can say it offers the best product or service, but these messages are typically biased since the company directly benefits when someone purchases its advertised products or services. Customer testimonials, on the other hand, are unbiased since customers don't benefit from making them.
Of course, customer testimonials also provide your fluid handling company with new marketing material that you include on its website, social media profiles, emails, direct mail and more. When added to your company's website, they may even help to increase its search rankings. Customer testimonials offer unique, relevant content that search engines love.
How to Obtain Customer Testimonials

Most fluid handling companies are aware that customer testimonials can increase their sales, but many don't know how to obtain them. The good news is that there are several ways to obtain customer testimonials. If you use customer relationship management (CRM) software with built-in email marketing tools, you can set up a post-purchase email that asks customers about their experience. Another way to obtain customer testimonials is to implement a review feature on your fluid handling company's website. This may sound difficult, but depending on the software used to power your website, it may require little or no coding. If your company's website uses WordPress, you can download a review plugin that allows customers to submit reviews. You can also search online for customer review automation software. This can easily automate your fluid handling company's communications in the event the first or second communication doesn't turn into a customer testimonial…even after they agreed to write a review.
When it comes to customer testimonials, more is better. You'll generate stronger results by publishing 20 fluid handling customer testimonials than you would by publishing just two or three fluid handling customer testimonials. In fact, the Heinz Marketing report cited above found that 68% of managers need to see 11 to 50 customer reviews to make a well-informed purchasing decision.
Only Use Real, Genuine Fluid Handling Customer Testimonials
Creating fake customer testimonials may sound tempting, but you should avoid doing so for several reasons. First, fake reviews don't offer any value to prospects who are thinking about buying your products or services. If it's a fake review, it may lead prospects down the wrong path, in which case they won't be happy with their purchase. Second, it may be against the terms of service of the platform on which the testimonial was created. On Facebook, for example, businesses are prohibited from creating fake reviews disguised as positive customer reviews. And if Facebook catches a company engaged in such activity, it may delete their account.
Evaluate Customer Testimonials for Feedback
Don't just publish customer testimonials without taking the time to evaluate them. However, evaluating customer testimonials can only be done if it's submitted to your website or managed through automation software. If the fluid handling customer posts it directly to Google, LinkedIn or BBB, then it may be more challenging to manage.
When a customer praises your fluid handling company or its products or services, he or she is providing you with invaluable feedback. It's up to you, however, to learn from this feedback. Go through each testimonial or review submitted by customers and evaluate the comments. Which products or services have the highest level of customer satisfaction? Were customers pleased with delivery times? Did any customers compare your company's products or services to those offered by your competitors? These are all things you should look for when evaluating customer testimonials. By capturing this information, you can optimize your fluid handling company's operations to focus on its strong points.
What to Do with the Feedback
Now that you've gathered pertinent information on your best customers, what can you do with it? How about attracting fluid handling prospects that reflect your best customers.
Salesleads works with you to identify the characteristics of your best valve, flowmeter, and/or pump customers. We use the customer profile along with our research process and technologies to uncover a focused list of companies with verified names, emails and direct phone numbers. Contact us to learn more about a customized list.