Posted On Sunday, June 30, 2019 by Evan Lamolinara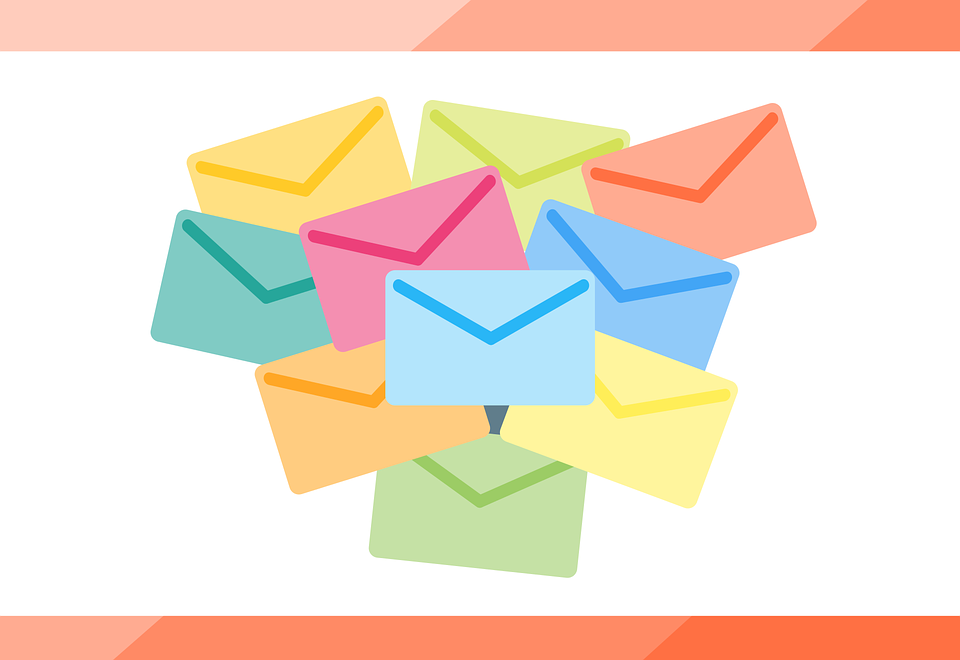 Email has become one of the leading marketing channels used by sales teams in office furniture companies. According to The State of B2B Email Marketing report, over three-quarters of B2B companies currently use email to attract sales leads and generate sales. As a result, consider using email in your office furniture company's sales process. When used correctly, it can drive dozens or even hundreds of new sales leads or buyers to your office furniture company.
You shouldn't rely strictly on cold emailing, however. While cold emailing -- sending emails to prospects with whom you've had no prior contact -- may attract some leads, you'll experience better results by building and managing an email newsletter. With an email newsletter, sales leads or prospects can elect to receive emails from your office furniture company. The sales lead or prospect enters his or her name and email address in an online form, after which he or she will be added to your email list. You can then easily send the sales lead or prospect emails to nurture him or her into a paying customer. But first and foremost, you'll need to entice the sales lead to subscribe to your office furniture company's newsletter. In this post, you'll learn several effective tactics to attract more subscribers to your office furniture newsletter.
Offer an Incentive
A simple way to attract more office furniture newsletter subscribers is to offer an incentive. By offering an incentive, sales leads have a reason to subscribe -- and that's often all it takes to convince a prospect to click the "subscribe" button. A study conducted by DMA, for example, found that the two most common reasons sales leads subscribe to an email newsletter is to receive a sales offer or discount. Regardless of what your office furniture company sells, consider offering a discount or some other incentive to prospects who subscribe to your email newsletter. This alone can prove highly effective at attracting more office furniture subscribers.
Place Newsletter Form on Your Homepage
You'll probably attract more office furniture subscribers by placing your newsletter form on the homepage of your office furniture company's website rather than deeper, less-trafficked pages. When placed on the homepage, more sales leads or visitors will see it. Anyone who visits your office furniture website will immediately notice the newsletter form displayed on the homepage. As a result, more office sales leads will subscribe to it. You can still place your newsletter form on other web pages, or even at the top so it appears on every page of your website. However, try not to overlook the value of placing it on the homepage, you'll reach and attract the most sales leads and subscribers.
Don't Spam Your Subscribers

Spam messaging no longer works. On the contrary, it can hurt your office furniture company's email marketing efforts by discouraging sales prospects from subscribing or staying subscribed to your newsletter. If you blast subscribers with a dozen or more commercially focused emails over a span of just a few days or even within a month, they'll probably click the "unsubscribe" button, at which point you won't be able to send them any additional emails. To attract and retain more office furniture subscribers, focus on sending fewer, higher-quality emails. When it comes to email marketing, the "less is more" approach usually works best.
Make Emails Mobile Friendly

It's important that you design your emails so that all office furniture subscribers can open and read them, including mobile users. According to a Bluehornet study, 30% of users will unsubscribe to emails that aren't mobile friendly. With mobile internet use becoming more common, you can't ignore this demographic of office furniture mobile users. If your emails aren't compatible on smartphones, tablets or other mobile devices, users won't stay subscribed to them.
The good news is that creating mobile-friendly emails is relatively easy. If you use an email marketing platform or service, check to see if it offers mobile-friendly email templates. Most of the leading email marketing service providers offer a variety of responsive and other mobile-friendly templates, which you can use to reach mobile users with your office furniture newsletter.
Add Newsletter Form to Social Media Accounts

You can leverage your office furniture social media accounts to attract more subscribers. On Facebook, for example, you can add your newsletter form to your office furniture company's Page. When visiting your office furniture company's Page, sales leads or prospects can then subscribe to your newsletter by entering their name and address into the form. On Twitter, you can simply tweet a link to your newsletter form. By adding your newsletter form to your B2B company's social media accounts, you'll attract more subscribers.
Place Newsletter Form on Checkout Page
If your office furniture company allows buyers to shop for and purchase replacement parts, supplies or office furniture individual items online, you can attract more office furniture newsletter subscribers by placing your newsletter form on the checkout page. After choosing a product or service and following through with the checkout process, sales leads or buyers will have the option of subscribing to your newsletter. Just remember to make it voluntary, meaning buyers shouldn't be forced to subscribe if they don't want to.
Finally…
If you get SalesLeads Project Reports, and you want to keep valuable information in front of them, send the newsletter to the contacts on the project reports. This way when they are ready to design their office, or purchase the office furniture, you've educated them all along the way with your valuable content. Be sure to keep this process going. Be sure to add them to the list when a new sales lead alert comes your way, or you can even go back to older sales leads or project reports to get in on any add-on sales for your office furniture company.