Posted On Friday, May 10, 2019 by SalesLeads, Inc.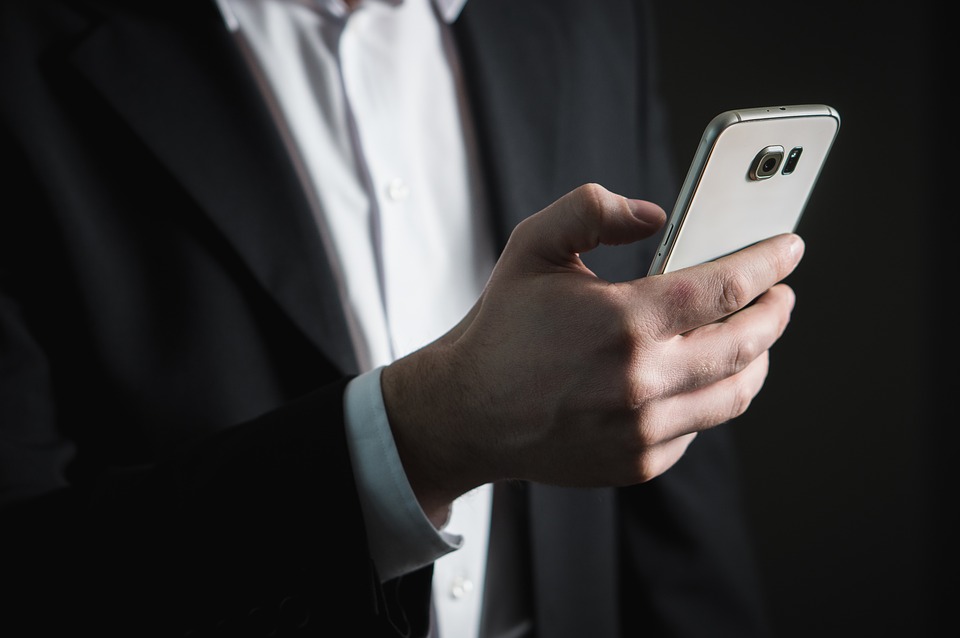 Statistics show mobile devices -- smartphones, tablets, smartwatches, etc. -- are now responsible for over half of all internet traffic. As this number continues to increase, B2B companies can no longer ignore mobile users in their marketing strategy. If you operate an office furniture company, you should adjust your marketing strategy to target these users. By connecting with mobile users, you'll generate more sales while creating stronger brand visibility for your office furniture company in the process. So, how can you reach more mobile users with your marketing messages?
#1) Share Videos on YouTube

YouTube is the perfect mobile marketing tool for office furniture companies. According to Brandwatch, approximately 70% of all YouTube views originate from a mobile device. Since being acquired by Google several years ago, YouTube has undergone countless improvements, including the adoption of a mobile-friendly interface. As a result, millions of people -- and probably some of your office furniture company's target audience -- now use a mobile device to watch videos on the platform.
#2) Create a Responsive Website

In addition to sharing videos on YouTube, you can reach more mobile users with your office furniture company's marketing messages by developing a responsive website. Not to be confused with a dedicated mobile website, a responsive website features design elements using fluid, non-static units of measurement that adjust automatically to provide users with the best viewing experience, regardless of their device. Whether a prospective customer is visiting your office furniture company's website on a desktop computer, smartphone or any other device, he or she will have a similar experience. By making your office furniture company's website responsive, you'll reach more mobile users and, therefore, generate more sales.
How do you know if your office furniture company's website is compatible on mobile devices? One way is to visit the website yourself while using a mobile device. Another way, however, is to use Google's testing tool. Just enter the address of your office furniture company's website, and it will tell you whether it's compatible on mobile devices.
#3) Send Emails

Of course, email is a highly effective channel on which to reach mobile users. In fact, a study conducted by Return Path found that 55% of all emails are opened on a mobile device. You can take advantage of this fact by creating and sending emails as part of your office furniture company's marketing strategy. Just remember to make your emails mobile friendly. Otherwise, mobile users may encounter technical and/or usability problems when attempting to open and view your emails.
With a 55% open rate for mobile emails, you'll want to take advantage. You may have some emails in your database, but they first need to be checked and cleaned to ensure you get the most amount of opens. How can you get more b2b sales leads? With valid and credible sales contacts. With most list services averaging 20% or more bad emails, you want to be sure your efforts to uncover sales leads is worth your time, effort and money spent. SalesLeads is one of the best sources as we focus on the office or facilities industry which results in our efforts to validate the contact names we share with you. We know the importance of generating sales leads and our custom database service helps you accomplish this. One of the best ways to generate a great email list that generates high quality sales leads is to share with us a few of your best office furniture customers. We work with you to device those characteristics and create a list (however big or small) to match that criteria. It's not about the quantity of names in the list, it's about quality and the sales leads that are generated as a result.
#4) Create Mobile-Targeted Ads

There are several online advertising services that allow mobile targeting, meaning you can specifically target mobile users with your office furniture company's ads. Both Google Ads and Facebook Ads, for example, allow you to selectively target mobile users with ads. You can still target desktop users with ads, but these advertising services allow you to create separate campaigns for your mobile marketing efforts. Running two separate advertising campaigns -- one for mobile users and another for desktop users -- will allow you to see firsthand which audience drives the most sales for your office furniture company.
#5) Launch a Mobile App

If you're willing to invest the necessary time and resources, launching a mobile app can help your office furniture company reach more mobile users. In 2016, over 90 billion apps were downloaded for Android devices. Regardless of what type of office furniture company you operate, your audience probably uses mobile apps. Developing and releasing a mobile app will help you connect with these users to promote and sell your products or services. Even if the app is nothing more than a product catalog, it will spread the message about your office furniture company's offerings to mobile devices.
#6) Get Social

All the leading social media networks are mobile friendly, so don't forget to include social media marketing as part of your mobile targeting strategy. According to Statista, roughly 61% of all social media traffic involves a mobile device. Focus on all the top social media networks, including Facebook, Twitter and LinkedIn, to reach mobile users with more office furniture company's marketing strategy to generate sales leads.
#7) Analyze and Optimize

Finally, you should analyze and optimize your mobile marketing strategy to achieve the best results. In other words, review your traffic and sales logs to see which channel or tactic is delivering the most mobile customers to your office furniture company. If a particular channel or tactic is outperforming all others, you should try to replicate it. By focusing your efforts on what works, you'll generate more sales from your mobile marketing campaigns.
The advent of the modern-day smartphone has changed the way in which people use the internet. While some people still access the internet on a desktop computer (or laptop computer), many now prefer the convenience of using a mobile device. For office furniture companies, targeting these mobile users can yield a powerful new sales stream and sales leads that ultimately drives sales and profits.