Posted On Tuesday, May 7, 2019 by SalesLeads, Inc.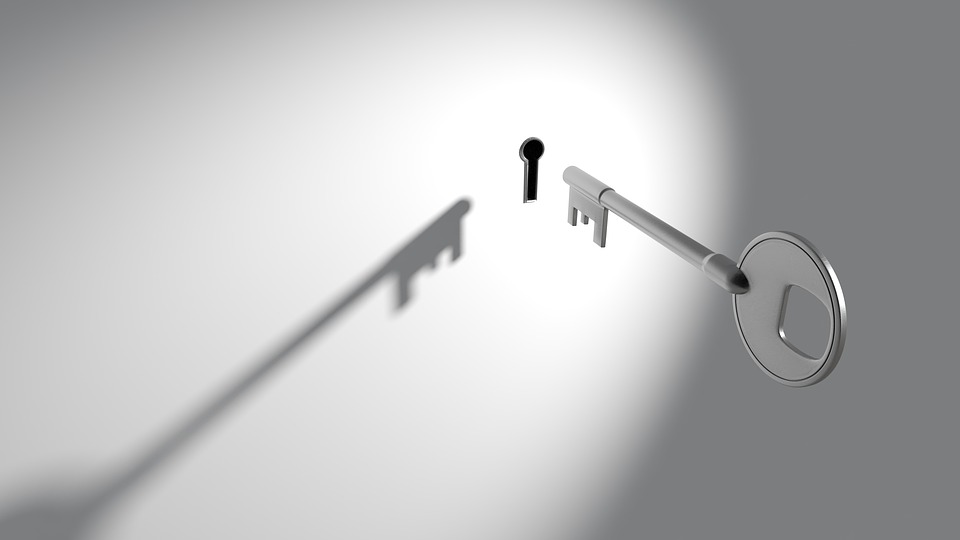 Sales Management knows that key accounts is defined as a buyer who makes regular large purchases. They spend more money than regular buyers, making them a lucrative stream of revenue for B2B companies. If you operate a B2B company that services facilities, you might be wondering how to leverage the revenue-driving power of key accounts.
Identify Key Accounts
To begin, sales managers need to identify key accounts. First, take a look at your company's current list of customers. Are there any accounts that can be considered key accounts? Do they have the potential of generating ongoing business? If the answer is 'yes', then place that account on the key account list. Once you, or all the sales managers have analyzed the company's current customer list, it's time to identify accounts that you would like to have as a customer, and believe they could potentially provide ongoing business for your company.
After creating a list of existing and new key accounts, it's time for sales management to work in conjunction with marketing in order to develop a plan to nurture those buyers or new key account prospects so that they'll conduct business with your company.
Offer Exclusive Perks

To encourage key accounts to stay with your B2B company rather than switching to a competitor, as a sales manager, you can create offers that are exclusive to them and aren't available to all buyers. If you sell a product, maybe you can ship the product to your key accounts more quickly than with regular buyers. Or if a maintenance contract is involved, then maybe you can provide a year of maintenance at a reduced price or at no charge. If you sell a service, maybe you can give your key accounts an extra "complementary" service at no additional charge. Present the perk to the key customer alongside your sales rep. The key account will notice that you, the sales manager, recognized their business by presenting something important to them. You'll be a hero, your sales rep is a hero and you solidified the loyalty of the key account.
Cross-Sell and Up-Sell - As It Makes Sense

As a sales manager, you want to make sure your sales reps are on top of what's going on in the key accounts. When it makes sense, cross-sell and up-sell when communicating with your key accounts. Cross-selling refers to promoting products or services related to those purchased by the key account, whereas up-selling refers to promoting optional add-ons associated with the purchased product or service.
If you choose to cross sell and up sell, it important that as a sales manager you ensure the value is being received by the key account. If not, the key account may think your sales reps and company is taking advantage of the situation. As a sales manager, you can be sure the key account knows that you are looking out for them ensuring value along the way.
How to Expand into Other Divisions or Locations
Many times, key accounts have multiple locations. When they do, how can you expand to ensure a stronghold on the account? The key account contact may not know who the right people are for you to call or email, but are willing to give you a good review. The best way to get those contacts is with SalesLeads. As part of our service offerings, you'll be able to look up a particular company and view all of the names and titles for various locations. Each contact contains the persons name, title, email address and direct phone number.
Let your key account contact know who you'll be calling. This way, if the new key contact calls your internal reference, it'll be greeted with credibility.
Inquire About Satisfaction

Key accounts typically won't leave your B2B company for a competitor if they are satisfied with their purchased product or service, especially if they are given the proper attention from the sales rep, customer service and you, the sales manager. While some key accounts may reach out to your B2B company's customer service department if they encounter a problem, others will not. Instead, they'll simply stop buying from your B2B company. To prevent this from happening, be sure your sales rep continues follow up communication ensuring the product or service is performing to their satisfaction.
As the sales manager, if you reach out to the key accounts inquiring about their level of satisfaction, that can go a long way too. The key account may reveal information not shared with the sales rep because they believe they are working at a higher level and gain the satisfaction they are looking for.
It's important for sales management to know when it's important to insert themselves with key accounts. Your presence can help the sales team ensure long term business and a steady flow of revenue.