Posted On Thursday, April 30, 2020 by Evan Lamolinara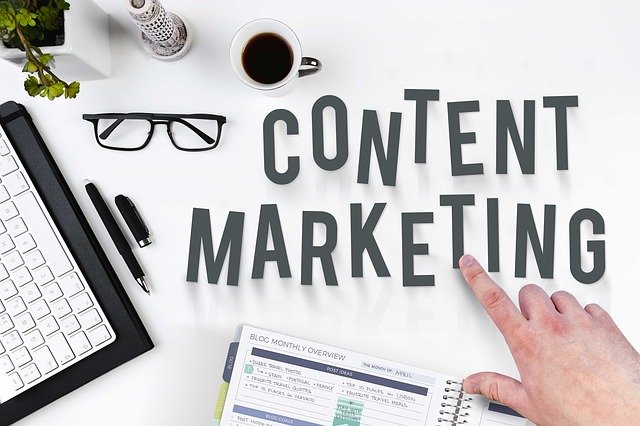 The start of a new year generally yields slower results. When a slow period occurs, however, it can have a serious impact on your company's revenue. The good news is that content marketing can help keep your company moving forward during slow periods in several ways.
Indirect Form of Marketing
Creating high-quality content allows you to educate and inform prospective buyers about your company and what it offers -- all without interrupting their activities. Content marketing is considered an indirect form of marketing because it doesn't interfere with or disrupt prospective buyers' activities. If a prospective buyer is interested in your moving company and the services you offers, the sales prospect will seek out your company's content voluntarily.
According to a study conducted by Forrester, B2B buyers search for three pieces of content on average before purchasing a B2B company's products or services. If your B2B company is experiencing a slow period, publishing content will attract more prospective buyers naturally and without disrupting their activities. This is just one of several ways that content marketing can keep your company afloat during slow periods.
Low Cost
Content marketing isn't necessarily free. You'll probably need to invest some money in it to see tangible results with your moving company's sales. With that said, content marketing costs less than other marketing tactics. According to DemandMetric, the average cost of content marketing is about 62% less than that of traditional marketing tactics.
Slow periods often prompt moving companies to cut and reduce unnecessary expenses. If your company is on a tight budget because of a slow period, content marketing might be the answer. It's a low-cost and effective marketing tactic that can drive new sales leads and new buyers to your company with minimal monetary investment.
Generate More Sales Leads
Of course, content marketing can help your company generate more sales leads during slow periods. The same DemandMetric report previously cited found that companies with a content marketing strategy generate over three times as many sales leads as moving companies without a content marketing strategy.
How does content marketing yield more sales leads exactly? Well, prospective buyers are always interested in reading high-quality content, especially if it's relevant to their business. When you share high-quality content, prospective buyers will find it. Some of these sales leads may then willingly contact your moving company to inquire about your services.
Attracts Website Visitors

You can use content marketing to attract visitors to your company's website during slow periods. Search engines love website content. After all, content is a ranking factor that affects search engine optimization (SEO). When your company's website regularly adds high-quality content with keywords, search engines may rank it higher.
As your company's website climbs the search results, it will attract more visitors. Some of these visitors could be prospective buyers, sales leads who are interested in your moving company's products or services, thereby generating new sales for your moving company even during slow periods.
Multi Platform
Your company's website is only one of many platforms on which you can publish high-quality content. Content marketing is a universal marketing tactic that supports the use of many different platforms. In addition to your company's website, for instance, you can share content on your Linked Company Page. According to Hootsuite, over nine in 10 B2B companies use LinkedIn for content marketing. With a Company Page, you can share high-quality content that's relevant to your moving company's audience.
Here are some of the top platforms to use for your content marketing:
Website
LinkedIn Company Page
Email newsletters
Direct mail
Raises Brand Awareness
Content marketing does more than just generate sales leads and new sales during slow periods; it raises awareness for your moving company's brand. A survey conducted by Content Marketing Institute (CMI) found that increased brand awareness was the most common organizational goal for B2B content marketing.
Slow periods can dilute your moving company's brand. When your moving company experiences a slow period, prospective buyers or sales leads may forget about it. As a result, once your moving company's market begins to normalize again, the sales-reducing effects of the slow period may linger. Thankfully, content marketing offers an effective way to raise brand awareness during slow periods. When you create content, you can mention your moving company and what it offers. It doesn't have to be the focus of your content. You can discuss subjects such as how to organize a company move, moving your company during bad weather, how to help employees adjust to a company move or how to navigate your new surroundings. 
Project Reports to Keep Sales Funnel Active
Content marketing is a great way to keep your customers and prospects engaged with your moving company. Sometimes moving companies forget that SalesLeads works to keep the flow of business on the move. By subscribing the SalesLeads, you'll received Project Reports which are identified projects, meaning they may be moving. By reading the summary as well as OppAlerts, you'll have the right information to make a phone call. We'll provide you with the right contact names and titles along with direct phone numbers and emails to get you going. These are a great way to keep business moving during slow periods.