Posted On Sunday, August 23, 2020 by Cherise Kennerley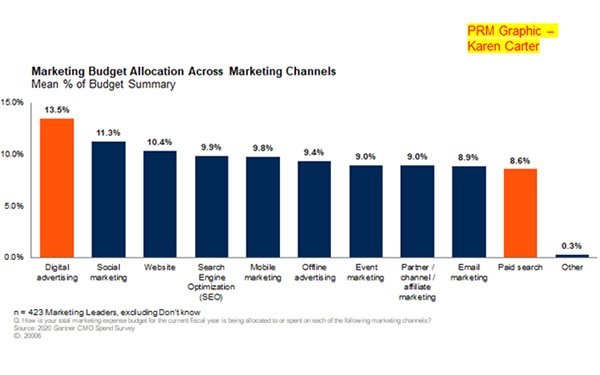 It's no surprise most sales and marketing budgets were cut, as more is expected for the remainder of 2020. According to the July 8, 2020 release of Gartner CMO Spend Survey for 2020, 44% expect mid-year budget cuts with digital channel budgets remaining intact. That will not fare well for in-person trade events where most sales and marketing professionals obtained their sales leads.
That's not to say that companies are not willing to spend money on sales or marketing, but there needs to be a business case to justify the spend. What do you spend it on? How are you going to find companies that are expanding or making capital purchases?
The Identified Needs
There are two identified areas that sales and marketing need…today. The ability to have access to a database that contains the names, titles, phone and emails for specific companies AND a source for sales leads that are relevant to their industry.
The problem is…the investment in two systems that don't communicate is expensive, and requires extra work with staff companies don't have.
The Search for Contacts
A friend or colleague informed you about a company currently in the market for new equipment. It's a good opportunity, but now you need to get yourself introduced to the right contacts. You check LinkedIn as a resource. It's a great resource, but doesn't necessarily give you a number or email address. Nor does it always have an active contact. Other general databases don't necessarily have the type of titles you are searching for.
Your search becomes more specific with "industrial" or "office". It brings you to SalesLeads. You sign-up for the complimentary account to evaluate further. The journey uncovers "Search Companies", two ways to find what you're looking for.
"Find a Specific Company" provides the direct information for the company. For instance, enter in 'Acme Manufacturing, or the website address, stock symbol or keyword'. There's three Acme Manufacturing that turn up in the result: Colorado, Oklahoma and Michigan. It states the revenue and number of employees. Choose the one you're searching for, and click "View Contacts".  Here's where you get exactly what you want: Name, Title, Location, eMail, Direct Phone, and description of the company.
"Advanced Search" helps you to narrow your search with a broader focus. Search by SIC, Industry list, employee size, State or Radius to gather 'like' companies that meet the criteria. Now choose which company or companies you want to target.
Now for the second part of the equation.
Source for Sales Leads
With trade shows cancelled and an uncertainty of how virtual trade shows are going to produce sales leads, sales and marketing are looking for a sales lead solution…now. Certainly, there's plenty of companies out there that claim they can provide sales leads, but they're not the type you need for your industry. You search again for "industrial" or "office". Once again, it brings you to SalesLeads.
Interesting…SalesLeads popped up for BOTH search capabilities and sales leads.
These sales leads in the SalesLeads platform are called Project Reports. Why? These sales leads have been uncovered and tracked by researchers and are populated with a lot of additional information that they become identified projects, not a "look what I found". Here's the sections and the type of content in each area:
Project Information: Published date, Lead number, SIC code, name of the company, website address, description of the project, project location, facility use, project type, project stage, project value.
Contact Information: Name, title, direct phone, email for each contact
OppAlerts (when applicable): list of areas where opportunities lie.
Where to Spend the 2020 and 2021 Budget
Now that they shift in the market has caused your sales and marketing departments to carefully define where budget can yield a result, it's time to evaluate a platform that takes both needs of sales and marketing into account. 
Set your goal to purchase a solution once. One that is affordable, accurate and actionable.