Posted On Thursday, September 3, 2020 by Evan Lamolinara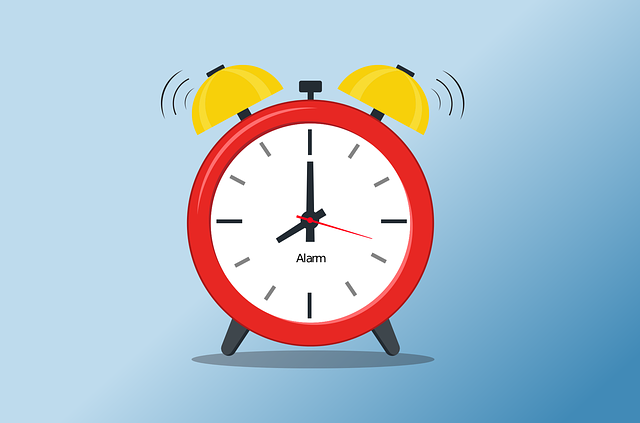 The amount of time you spend working as a B2B sales rep doesn't always reflect your productivity. According to Forbes, only 35% of the average B2B sales rep's time is spent on sales-related activities. In other B2B sales reps spend most of their time on activities that don't translate into sales. In doing so, they fail to maintain a high level of productivity. By understanding the biggest time wasters in B2B sales, however, you can generate more sales while increasing your productivity levels in the process.
#1) Contacting Duplicate Leads

If you're guilty of contacting duplicate leads, you'll inevitably waste time. A duplicate lead, of course, occurs when a prospective buyer's information is recorded or entered into your customer relationship management (CRM) solution twice. As you go through your CRM's leads, you may unknowingly call or email the prospective buyer multiple times with the same message. Since the prospective buyer has already received your original message, the second message will fall on deaf ears. Therefore, you should clean up your leads on a regular basis by removing duplicate entries.
#2) Getting Caught Up With Gatekeepers

Gatekeepers are a major concern for B2B sales reps. In the B2B industry, it's usually C-level executives who have the authority to make purchases on behalf of their business. Receptionists and other low-level workers don't have this purchasing authority. They may be able to redirect your call to a C-level executive, but gatekeepers such as these can waste your time if you aren't careful. Ideally, you should contact C-level executives directly. If you happen to reach a gatekeeper, though, you should explain your reason for calling so that he or she will patch you through to a C-level executive.
#3) Unnecessary Meetings
Many B2B companies hold meetings with their sales reps, managers and other employees or leaders. While some meetings are necessary, others are downright pointless. A study cited by INC, in fact, found that U.S. companies lost $399 billion in lost productivity last year from unnecessary meetings such as these. If you spend an excessive amount of time in meetings, you won't be able to fully dedicate yourself to calling and contacting leads for sales-related purposes. You can still participate in meetings; just remember to be conscious of how much time they consume in your typical workweek. If a meeting is too long and doesn't offer any real value, you may want to skip it, assuming your employer allows you to.
#4) Targeting Low-Quality Leads

Another time waster in B2B sales is targeting low-quality leads. Some leads have a greater chance of making a purchase than others. Low-quality leads, unfortunately, are less likely to convert than high-quality leads. They often consist of low-level professionals whose information was acquired a long time ago. You may get lucky by generating a sale from a low-quality lead, but you'll likely spend a substantial amount of time doing so. To improve your productivity levels, you shouldn't waste time by targeting low-quality leads.
#4) Waiting Too Long for Replies

How long does it take a typical prospective buyer to respond to your messages? Whether you call or email a prospective buyer, he or she may not immediately respond. With that said, you shouldn't wait too long for prospective buyers to respond. If it's been over a week, you should send a follow-up message. Waiting too long for replies will only waste your time while lowering your chance of generating a sale.
#5) Only Calling Prospective Buyers Once

It may sound counterproductive, but calling prospective buyers multiple times can actually improve your productivity levels as a B2B sales rep. Research shows that it takes roughly 18 calls to initially reach a prospective buyer. As previously mentioned, prospective buyers are typically C-level executives, so they are busy running their own business. If a prospective buyer doesn't answer when you initially call, make yourself a reminder to call him or her back.
#6) Data Entry

Data entry is a common time waster in B2B sales. All B2B companies collect and record data for sales-related activities. At minimum, you'll have to record the contact information of your B2B company's leads. Instead of manually entering this data, though, you can automate it with a CRM solution. CRM solutions provide automated data entry so that you don't waste time manually entering data. By using a CRM, you can focus more on selling and less on entering data.
#7) Manually Dialing Prospective Buyers

Whether you use warm, hot or cold calling to pitch your B2B company's products or services, you may want to invest in an auto dialer. Manually dialing prospective buyers can eat up your time while leaving you with little or nothing to show for it. With an auto dialer, though, you can automate this otherwise time-consuming activity. Auto dialers are software that automatically call prospective buyers.