Posted On Wednesday, December 30, 2020 by Evan Lamolinara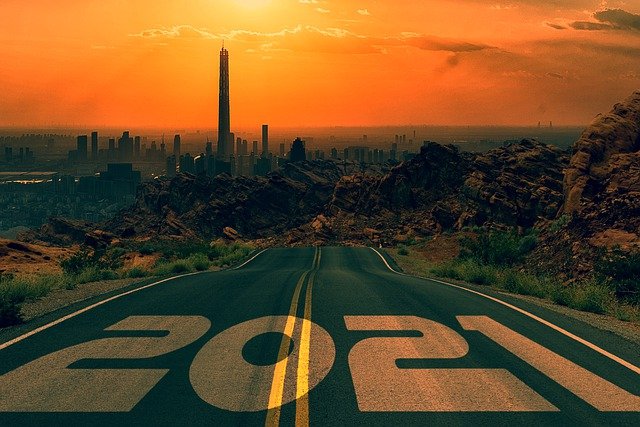 The B2B sales industry continues to grow at an ever-increasing pace. As we enter a new year, certain trends will emerge that can directly affect your B2B company's success. By embracing some of the industry's latest industry, your B2B company will gain an advantage over its competitors by staying one step ahead of them.
#1) Alignment of Sales and Marketing Teams

You can expect to see more B2B companies align their respective sales and marketing teams in 2021. According to ZoomInfo, B2B companies with sales and marketing alignment grow their revenue 24% faster than their counterparts with independently operated sales and marketing teams. They still have separate sales and marketing teams. Alignment simply means the sales and marketing reps in these teams work together by sharing data and resources so that they both perform better.
#2) CRM Software

Customer relationship management (CRM) software will take the limelight in 2021. While many B2B companies have either used it in the past or are currently using it, CRM software has become particularly more popular in recent years. It offers an easy and effective way for B2B companies to manage customer and contact interactions. Instead of using custom software -- or multiple types of commercial software -- B2B companies can use a single CRM.
#3) Case Studies

For a more effective sales strategy in 2021, you should consider using case studies. Research shows that nearly three in four B2B companies currently use them -- and case studies aren't slowing down in 2021. They contain real-life scenarios of buyers using a B2B company's products or services. In a case study, prospects can read the stories of your B2B company's products or services and how they helped other businesses achieve success.
#4) Omni-Channel Selling

Omni-channel selling is a hot B2B trend. It's designed to create an integrated experience for prospects and customers by weaving together multiple platforms. A platform is a channel where your B2B company interacts with prospects and customers. You may communicate with them on Facebook, for example, as well as by phone and email. Omni-channel selling is defined as a sales strategy where these platforms share and exchange data in an integrated manner.
#5) Virtual Conference

Another B2B sales trend for 2021 is video conferencing. In the wake of COVID-19, many companies were forced to postpone in-person conferences. This gave rise to virtual conferencing as an alternative, which will likely continue into 2021. With video conferencing, you aren't limited to phone-based voice communications. You can still call prospects and customers, but you'll also be able to conduct an online video session with them.
#6) AI

Artificial intelligence (AI) will become more common in 2021. How can B2B companies use AI exactly? There are AI-based tools available for dozens of purposes. Some of them can source leads from the internet, whereas others can validate leads or create marketing messages. For greater productivity, many B2B companies use AI in their sales process.
#7) Chatbots

If your B2B company has a website, you may want to use a chatbot. When deployed, it will create a new, automated portal where prospects and customers can seek assistance. Chatbots are computer programs that respond to questions asked by users. If a prospect or customer wants to know more about a product or service sold by your B2B company, he or she can use the chatbot.
#8) LinkedIn

LinkedIn will become a more important sales tool for B2B companies in 2021. Research shows that nearly half of all B2B companies currently use it in their sales process. They visit LinkedIn where they search for high-quality leads to whom they can sell their products or services. As LinkedIn's audience grows, so will its value as a sales tool. If your B2B company isn't using it, you should consider making LinkedIn a part of its sales process.
#9) Data Privacy

Data privacy is a trend you can't ignore in 2021. Since the General Data Protection Regulation (GDPR), companies have become more scrutinized. Governments are now taking a closer look at how they collect and handle personal data. If a company fails to take the necessary measures to protect a user's data, it may be penalized. Different regions have different privacy laws. Regardless, there's a growing trend towards stricter privacy laws, meaning B2B companies must adjust their operations to comply with these new laws.
#10) SalesLeads Inc Project Reports

More companies are turning to SalesLeads Inc for sales leads. Since trade shows are gone for now, and virtual trade shows are spotty in their sales lead generation, companies are turning to SalesLeads to help generate quality sales leads. Our project reports give you identified projects within your industry and area of responsibility with contact name, title direct phone number and email address along with what the project is about. This gives you the benefit of preparing for the call so it can go directly into your sales funnel.