Posted On Saturday, February 29, 2020 by Evan Lamolinara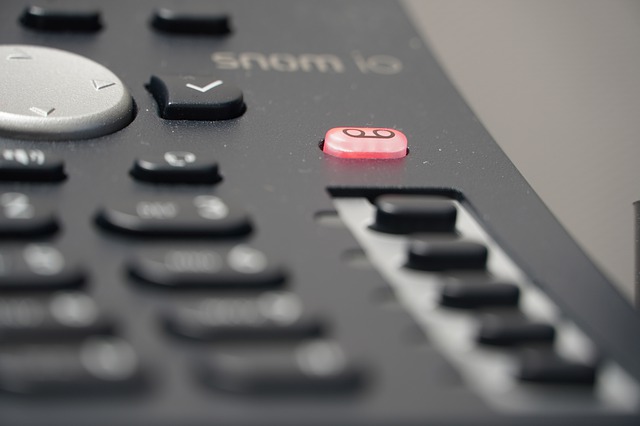 Not every sales lead or prospect whom you call will answer their phone. Statistics show roughly four in five B2B sales calls go to voicemail. It's disheartening when you spend your morning or evening calling buyers from your company's office or even working from home, only for few or none of them to answer. Even if a call goes to voicemail, though, you may able to compel a buyer into returning your call, which could then pave the way for a sale. There are a few things you need to know, however, when leaving voicemails for buyers.
#1) Address the Buyer By Name

When leaving voicemails, you should address the buyer by name. Mentioning the buyer's name at the beginning, as well as the end, of your voicemails will increase the chances of him or her returning your call. Upon hearing his or her name, the buyer will immediately recognize the voicemail as being highly relevant. In turn, the buyer will likely listen more attentively to your voicemail and, hopefully, return your call at a later time.
#2) Speak Clearly

You should speak clearly when leaving voicemails. It's not uncommon for B2B sales reps to call dozens of leads and prospects each day. With so many calls lined up, B2B sales reps tend to task fast, which is difficult for buyers to understand. To ensure your message is received by buyers, you must speak clearly in your voicemails...and speak clearly INTO the phone. Use a proper volume when leaving voicemails that's not too loud nor too soft. If you still need help leaving clear voicemails, try recording yourself and playing it back. This will give you a better understanding of how your voicemails sound to buyers.
#3) Keep It Short

The length of your voicemails will affect their success rate. You have to remember that B2B buyers typically consist of upper-level decision-makers at various businesses. And because they are high-level professionals, most B2B buyers aren't interested in listening to long voicemails. They want short, concise voicemails that are straight to the point. So, how long should you make your voicemails? According to one report, voicemails between eight and 14 seconds perform best. You can experiment with other lengths, but try to keep your voicemails around this length to attract the most returning calls.
#4) Don't Leave Too Many

There's no rule stating that you can only leave a single voicemail for any given buyer. With that said, though, you shouldn't leave an excessive amount of voicemails. If a buyer discovers you've left three or more voicemails, he or she may delete them without even listening to your messages. A good rule of thumb is to leave no more than two voicemails for each buyer. If the buyer still hasn't returned your call, try calling a different decision-maker at his or her business or use a different method of contact.
#5) Create a Script

Contrary to what some B2B sales reps believe, you can read from a script when leaving voicemails. Scripts are actually useful because they reduce the risk of human error. Without a script, you'll have to "wing it" when leaving voicemails. Maybe you call the buyer by the wrong name, or perhaps you discuss the wrong product or service. Regardless, using a script can help reduce human error to improve the success rate of your voicemails. However, don't just 'read' it, make it sound conversational, this way they won't know you are using a script for guidance.
#6) Emphasize Value Proposition

The core focus of your voicemails should be value proposition. Value proposition, of course, refers to your sales message -- specifically the sales message conveying the benefits and value of your B2B company's product or service. A clear value proposition allows buyers to see the value of your B2B company's product or service, which should increase the chance of them returning your call and following through with a purchase.
#7) Mention Your Reason for Calling

Don't forget to mention your reason for calling when leaving voicemails. If you discovered the buyer's business is looking to expand its operations, for example, you can mention this fact while explaining that your B2B company's product or service can assist with their business's expansion.
#8) Include Multiple Methods of Contact

A voicemail is only useful if it compels the buyer to contact you or another sales rep at your B2B company. Therefore, you should include multiple methods of contact in your voicemails. After mentioning the buyer's name, your name, your reason for calling and the value proposition, tell the buyer how he or she can contact you. You can include your phone number, email address, fax number and even your B2B company's LinkedIn Page.
#9) Wait Until the Afternoon

You'll experience better results when leaving voicemails later in the day rather than in the morning. Why is the afternoon a better time to leave voicemails exactly? Well, buyers are typically finishing up their workday during the afternoon. As a result, they'll have more free time to return sales calls.
Put the 9 Tips to Work
Fundamentals of leaving a voice mail are important when communicating a message. Leaving a message to the contact person(s) listed on the Project Reports from SalesLeads are vital as these are identified projects. You now know what the project is about through our provided summary, which is all the information you need to create a meaningful voicemail along with a reason to call you back. So, think through the business benefits and how some of your customers benefited from your product or service and include that in your message. Using these tips above will help you create a powerful message...and a call back.