Posted On Thursday, July 30, 2020 by Vince Antoine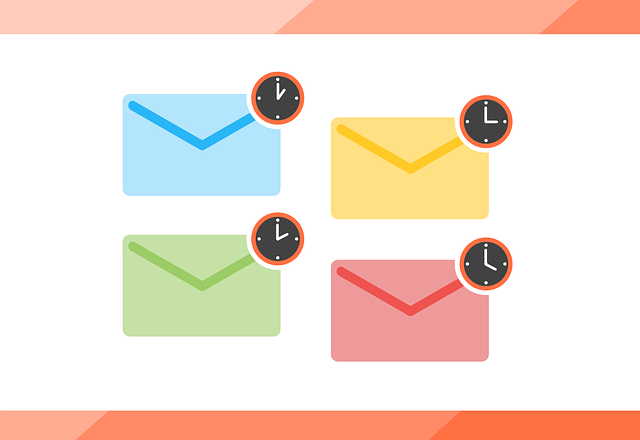 Does your B2B company use email to generate leads and sales? There's no denying the fact that email is popular among B2B companies. According to HubSpot, nearly nine in 10 B2B companies cite email as one of their most effective sales channels. Some email campaigns, however, are more effective at driving leads and sales than others. Rather than simply sending a one-off email to prospects, you should consider setting up a drip campaign. With a drip campaign, you'll have greater success using email as a promotional channel for your B2B company.
The Basics of Drip Campaigns and How They Work

A drip campaign is an email marketing strategy that involves sending prospects a series of emails. It's typically performed using software -- either local or online software -- that automatically sends prospects emails at various intervals. When you set up a drip campaign, you'll be able to prepare your emails in advance while also specifying a date and time for delivery. It's called a "drip campaign" because it gradually "drips" your emails in prospects' mailboxes. Prospects will receive your first email, after which they'll receive your second email and so on.
Benefits of Drip Campaigns for B2B Sales

Drip campaigns are effective because they allow you to nurture prospects through your B2B company's sales funnel. Statistics show that cold emails have an average response rate of just 1%. In other words, you can expect a response from about one out of every 100 prospects to whom you send a cold email. With a drip campaign, though, you can warm up prospects with additional emails so that they are more likely to take a conversion-related action.
You can measure the performance of drip campaigns. Since email is a digital channel, it naturally yields data on key performance indicators (KPIs). When you run a drip campaign, you'll be able to track KPIs like open rates, click-through rates (CTRs), deliverability rates and conversion rates. All of this data can prove invaluable when optimizing a drip campaign.
Not surprisingly, B2B companies that use drip campaigns typically generate more leads and sales than those that simply send one-off emails. Prospects often ignore initial emails send from B2B companies. If you send a prospect multiple emails over a period of time, though, he or she will be more likely to open them.
In addition to driving leads and sales, a drip campaign can raise brand awareness for your B2B company. As prospects view your emails, they'll be exposed to your B2B company's brand elements. They'll see your B2B company's name, logo and slogan, thereby increasing awareness for your B2B company's brand.
Getting Started With a Drip Campaign

To use a drip campaign in your B2B company's sales efforts, you'll need to secure email marketing software. Thankfully, drip campaigns are supported by most of the leading types of email marketing software. You can create them in Mailchimp, Constant Contact, Aweber and GetResponse.
Keep in mind that some types of customer relationship management (CRM) software offer drip campaigns as well. CRM software is a more comprehensive solution that allows you to manage all aspects of customer relationships. Since email is used to build and maintain relationships with customers, it's supported by CRM software. Some types of CRM software, in fact, even support drip campaigns.
Tips on Using a Drip Campaign for B2B Sales
Once you've secured email marketing software, you cam begin to create a drip campaign. Start by creating all of the emails that you intend to send prospects. By definition, a drip campaign is a series of multiple emails that are sent to prospects at different intervals. Therefore, you can't use a single email in your drip campaign; you'll need to create multiple emails. Drip campaigns can have anywhere from three to 20 emails. For your first drip campaign, you may want to start with about five emails.
When preparing emails for a drip campaign, it's recommended that you personalize them. Research shows that personalized emails generate 600% more conversions than generic emails. You can typically personalize emails in a drip campaign by mentioning the prospect's name at the beginning. When a prospect sees his or her name, the prospect will recognize the email as being legitimate and relevant.
You'll also need to set up a delivery date and time for your drip campaign emails. A good rule of thumb is to space out the delivery of your emails by at least three days. If you send emails more frequently, prospects may mark them as spam to prevent them from cluttering their mailboxes.
A drip campaign is only effective if you have a list of prospects' email addresses. Without their email addresses, you won't be able to send them emails as part of a drip campaign. Therefore, you should continue to collect email addresses so that you can use them in your B2B company's drip campaign.
Another Option
Another way to collect valid email addresses as well as contact names is with SalesLeads' custom report. Work with the professionals at SalesLeads and share your best customer. Understanding who your best customer is will help us to create a list of 'like' companies that can be your next new customer. Talk to us about it today.