Posted On Friday, March 20, 2020 by Evan Lamolinara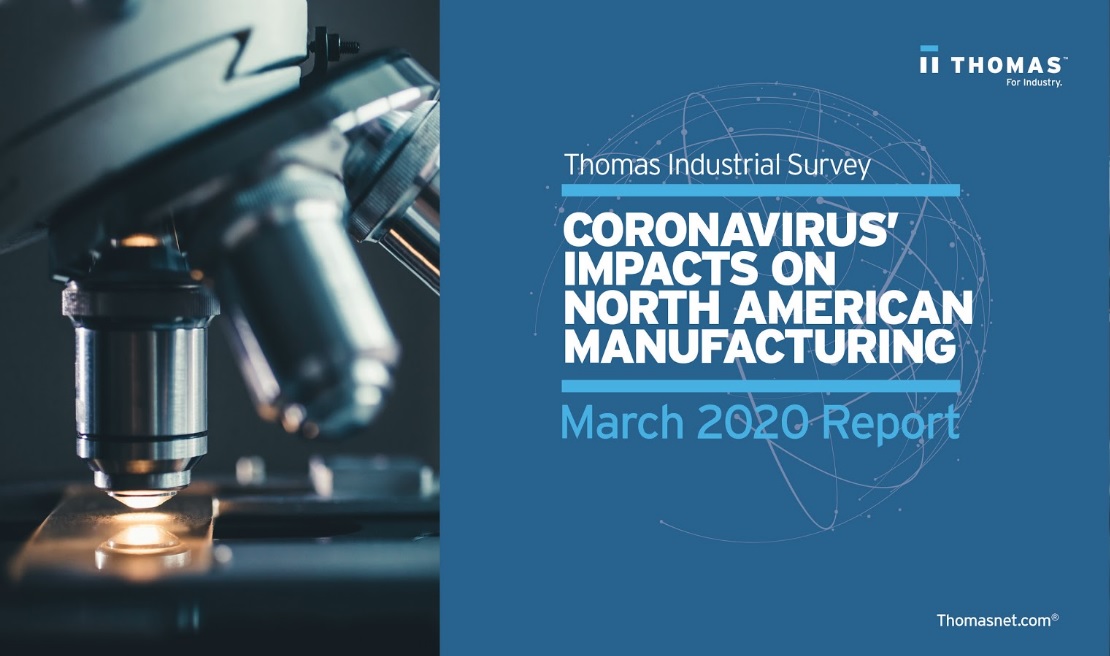 Thomas, the world's leading industrial sourcing and marketing platform, is conducting monthly surveys to uncover coronavirus' continued impacts on North American manufacturing. Based on responses from more than a thousand companies to our surveys in February and March 2020, comparatively we found:
Increased Concerns on Price Surges:

We witnessed a significant drop in concerns for disrupted shipping and logistics from 71% (February) to 42% (March). The concern over offshore factory suspension and production restrictions is also easing down from 55% to 36%, respectively. However, there is a significant rise in concern (from 12% up to 22%) regarding price surges for cost of goods.
Get the full survey results here.