Posted On Wednesday, April 15, 2020 by Evan Lamolinara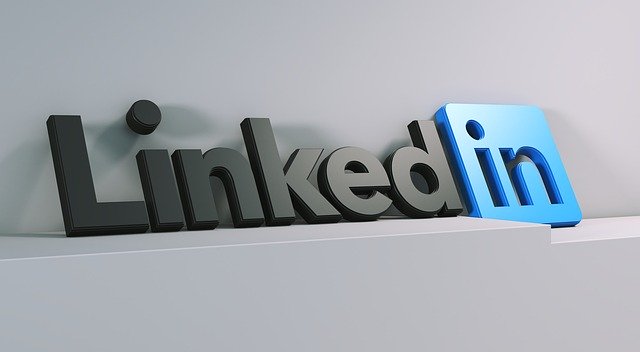 Do you use LinkedIn to generate industrial sales leads? Being that it's designed specifically for business owners and professionals, LinkedIn is an invaluable marketing channel for industrial companies. Statistics even show that B2B companies generate more sales leads on LinkedIn than any other channel. To take full advantage of LinkedIn's lead-generating power, though, you must familiarize yourself with the social network's Lead Gen Forms.
What Are Linked Lead Gen Forms?
Originally launched in 2017, LinkedIn Lead Gen Forms are the social network's signature lead-generation forms. Available for both Sponsored Content as well as Sponsored InMail, they are designed to streamline the otherwise tedious process of collecting B2B sales leads on LinkedIn. With Lead Gen Forms, you don't have to send buyers to a separate landing page to harvest their contact information. Rather, buyers can enter their contact information directly into the Lead Gen Form without ever leaving LinkedIn.
Why You Should Use LinkedIn Lead Gen Forms
With LinkedIn Lead Gen Forms, you'll be able to generate more B2B sales leads on the popular social network. As previously mentioned, buyers can complete the Lead Gen Forms without leaving LinkedIn. If you don't use Lead Gen Forms, you'll probably have to send buyers to a separate landing page to collect their contact information. This relatively new tool helps to simplify the process by allowing buyers to complete the form directly on LinkedIn.
Furthermore, LinkedIn Lead Gen Forms are automatically willed with buyers' contact information. In other words, buyers don't have to complete each and every field in the Lead Gen Form. LinkedIn will automatically pull the relevant information from their profile. Buyers are often turned away when they encounter large sales lead forms requiring them to enter a lot of information. LinkedIn Lead Gen Forms make the process a little easier for buyers by automatically filling the required fields.
You can rest assured knowing that LinkedIn Lead Gen Forms are mobile friendly. As of 2020, more people access the internet on a smartphone or tablet than a conventional computer. With mobile internet usage on the rise, you must ensure that your sales lead forms are mobile friendly. Otherwise, you'll struggle to generate sales leads. The good news is that LinkedIn Lead Gen Forms are fully compatible with desktop computers, laptops, smartphones, tablets and other devices. As a result, you'll be able to reach more buyers -- and therefore generate more leads -- using them.
To get started with LinkedIn Lead Gen Forms, click here.
Now that you have LinkedIn as a form of lead generation going, be sure to get the other channels as well. Consider the industrial sales leads or industrial project reports. These project reports are also actionable sales leads. It gives you a summary of what the company is searching for: capital equipment, renovation, closing, moving and more. Then you receive the project teams names, titles, email addresses and direct phone numbers. 
These are two great resources to get your lead generation off and running...fast!