Posted On Sunday, October 24, 2021 by Vince Antoine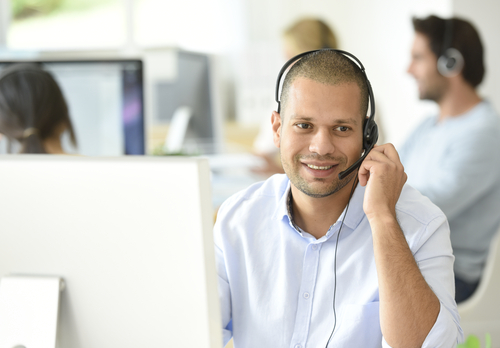 There are different types of sales reps. While some sales reps focus strictly on closing deals, others focus on moving prospects through their B2B company's sales pipeline. Sales development representatives (SDRs) fall under the latter category. They aren't concerned about convincing prospects to make a purchase. Instead, SDRs strive to nurture prospects and, therefore, move prospects through their B2B company's sales pipeline. For a better understanding of SDRs, including the important role they play in B2B sales teams, keep reading.
Overview of SDRs
An SDR is a specialized sales rep who contacts prospects for nurturing and qualification purposes. Prospects who initially enter your B2B company's sales pipeline might have little interest in its products or services -- and that's okay. Nurturing can help new prospects acknowledge the value of your B2B company's products or services so that they are more likely to make a purchase. SDRs reach out to prospects to nurture them and qualify them for other sales reps.
Qualities of Highly Successful SDRs
Highly successful SDRs often exhibit several qualities. For starters, they know how to get past gatekeepers. Gatekeepers are a concern when nurturing prospects. During the nurturing stage, sales reps may not have the direct phone numbers of the prospects to whom they are pitching their products or services. Instead, they may only have the phone number of a receptionist or similar gatekeeper. SDRs must know how to convince gatekeepers to connect to them to prospects.
Another quality of highly successful SDRs is time management. It's not uncommon for SDRs to contact dozens of prospects per day. During these communications, they may schedule follow-up calls or meetings with prospects. Juggling all of these communications can be difficult. As a result, SDRs must manage their time. They must be conscious of how much time spend on each prospect while also keeping their schedule clear for follow-up calls and meetings.
Outbound prospecting, cold calling, is a skill that all SDR must possess. While SDRs are considered sales reps, they still perform marketing activities, including outbound prospecting. SDRs must know where to find prospects, and they must know how to contact and engage with prospects.
Many SDRs perform sales lead qualification. In other words, they qualify leads before passing them over to other sales reps. Qualification involves researching a lead to determine whether he or she is a good fit for a sales team. Qualified leads are more likely to make a purchase than their unqualified counterparts. To succeed, SDRs must know how to qualify sales leads.