Posted On Wednesday, December 22, 2021 by Vince Antoine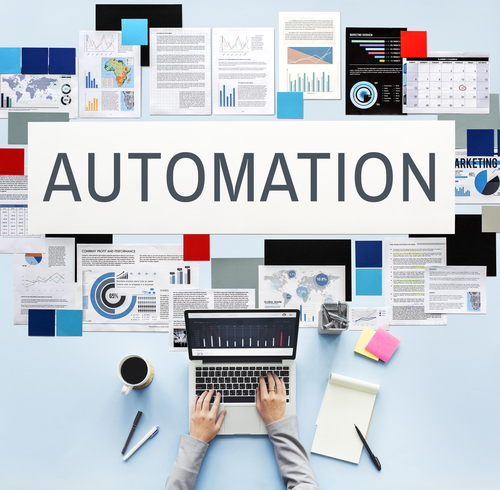 High-quality sales leads are the precursor to sales in the B2B industry. Sales leads are prospects. After identifying prospects who match your B2B company's ideal buyer persona, you can contact them to pitch products or services.
Unfortunately, generating sales leads can be time-consuming. Statistics show that 18% of a typical sales rep's time is allocated to lead generation. You'll have to scour databases, LinkedIn profiles, Google and other sources to identify prospects. Whether you spend more or less time generating leads, though, you may want to embrace automation. Automating your B2B company's lead generation strategy will save you time and energy. Below are the dos and don'ts of B2B lead generation automation.
Do Deploy a Chatbot
A chatbot is an invaluable tool for sales lead generation automation. Assuming your B2B company has a website -- which it should -- you can deploy a chatbot on it. Chatbots are software powered by artificial intelligence (AI) that simulate conversations with users. If a prospect visits your B2B company's website, he or she may ask the chatbot a question. The chatbot can record these conversations while subsequently providing you with new, high-quality leads.
Don't Use a Robocaller
You should typically avoid using a robocaller to automate your B2B company's sales lead generation strategy. Robocallers are designed to call prospects automatically, and when a prospect answers his or her phone, they will play a recorded message. Under the U.S. Federal Trade Communication's (FTC's) guidelines, robocallers can only be used for commercial purposes if the prospect has given permission for them. With that said, it's best to avoid robocallers altogether. Because they play a recorded message, they aren't effective at capturing prospects' attention, nor are they effective at generating leads.
Do Use an Autodialer
While you shouldn't use a robocaller, you can still use an autodialer. Autodialers aren't the same as robocallers. Autodialers only automate the dialing process, whereas robocallers automate both the dialing process and the message after prospects pick up the phone. With an autodialer, you won't have to manually dial prospects when trying to generate leads. There are software-based and hardware-based autodialers, both of which require a single click of a button to automatically dial a given prospect's phone number.
Don't Focus Entirely on Outbound Tactics
Many sales reps only use outbound tactics to generate leads. Outbound tactics are those that involve directly targeting and reaching out to prospects. Cold calling and cold emailing, for example, are considered outbound tactics. You can use outbound tactics to generate leads, and you can even automate some aspects of those tactics, but you shouldn't focus entirely on them. There are inbound tactics as well. Inbound tactics are typically easier to automate. They consist of lead generation methods that attract prospects without directly targeting them.
For automated lead generation, some of the top inbound tactics to consider include the following:
Blogging
Social media marketing
Podcasting
Publishing whitepapers
Conducting interviews with reputable industry figures
Search engine optimization (SEO)
Do Set Up Google Alerts
Google Alerts is a useful tool for automating your B2B company's sales lead generation strategy. It's the search engine's free-to-use notification service. Many B2B companies search for leads on Google. They may search for businesses that match their target audience while also looking for events indicating that those businesses need a product or service they sell. You can always perform Google searches manually, but using Google Alerts will automate this process. With Google Alerts, you can enter a keyword, such as a business's name, to receive notifications when new mentions of the respective keyword appear on Google. Visit google.com/alerts to get started. Remember, if it's already on Google, the public word is out. Consider SalesLeads' project reports specifically geared for our industry.
Don't Use Low-Quality Email Lists
There's nothing wrong with using an email list to generate leads. On the contrary, email lists can provide you with a list of contacts with which you can automate your B2B company's lead generation strategy. With an email list, you can schedule cold emails to be delivered to the contacts in hopes of capturing them as leads. If you're going to use an email list, though, you should make sure it's high quality. Some email lists are high quality, whereas others are not. Using a low-quality email list will only waste your time and resources while providing you with few or no leads.
Do Follow Up With New Leads
Whether you generate them manually or automatically, you should follow up with new leads. Failure to follow up new leads may result in them choosing a competitor's product or service rather than your B2B company's product or service. After all, generating leads is only the first step in a typical sales cycle. You must also nurture those prospects so that they recognize the benefits and value of your B2B company's product or service. This requires following up with leads. Always follow up with new leads after acquiring them. You don't have to necessarily perform a sales pitch during the followup; you can simply touch base while inquiring about prospects' unique needs.
Don't Use Generic Messages
A common mistake sales reps make when automating their lead generation strategies is using generic messages. Instead of creating a custom message for each prospect whom they contact, they use the same generic message. Most sales lead generation strategies revolve around a message. You can email or call a prospect with a message. Generic messages, of course, are less effective than custom messages. Some prospects may perceive them as spam, whereas other prospects may simply fail to recognize the value in a generic message. You'll experience better results by creating custom messages to use in manual, as well as automated, lead generation.
Do Segment Contacts
When automating your B2B company's lead generation strategy, you should segment contacts. Contact segmentation will help you create a more targeted, custom-tailored lead generation strategy. What does segmentation entitle exactly? It involves separating contacts into groups based on various criteria. You create groups for different types of businesses -- businesses that typically buy your B2B company's products or services -- or you can create groups for different budgets, timelines and other criteria. By segmenting contacts, you can set up automated lead generation campaigns based on these criteria.
Summary
All of these are very important aspects to a sales prospect list. However, be sure to include SalesLeads' project reports. These project reports have been acknowledged by our researchers as identified projects, meaning they've spoken to them, captured critical information about the project and reported to you for sales follow up and action. As a sales individual, team or manager, utilizing as many resources as possible to generate quality sales leads as possible is vital to your teams' success. Open a free account and take a look inside. If you think it can fit what your team needs to build a strong pipeline, get a demo. You'll be able to make a quick decision about moving forward.